A MESSAGE FROM OUR EXECUTIVE DIRECTOR
Dear Friends,
Thank you for reading this report! 2022 was a banner year for the Philadelphia Outward Bound School. While our partners and our staff continued to experience social and emotional stressors related to ongoing effects of the pandemic, we doubled down on our values of compassion, integrity, excellence, inclusion and diversity and our commitment to serving our students – over 8,500 last year, a new record for POBS.
The year was full of high points as you'll read throughout these pages. We celebrated our 30th Anniversary with a Gala Dinner on September 30th and Discovery Fest! the following day, where over 500 youth and adults participated in canoeing, rock climbing and zip lining at The Discovery Center and other fun activities provided by Audubon MidAtlantic, with whom we share the site, and other community partners.
We welcomed new staff members – Mary Okeke as Institutional Giving Manager and Jennel Johnson as Director of Finance and Administration – and continued to invest in salaried roles for more Program Coordinators in an effort to provide sustainable wages that will attract and retain the most qualified staff and help us meet an organizational goal to hire more POBS alumni to deliver our programs.
I am so proud of all that our staff, board of trustees, and students accomplished this year. And I'm not the only one – the Association of Experiential Education (AEE) recognized the quality of our work by renewing our accreditation for six more years. POBS remains the only Outward Bound School in the US to earn this seal of approval.
Thank you for believing in the importance of Outward Bound program for youth in Philadelphia and thank you for supporting the Philadelphia Outward Bound School!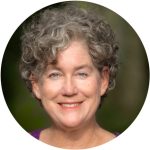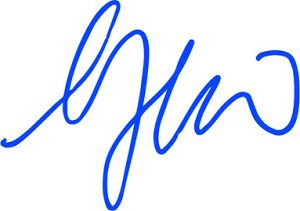 Meg Wise
EXECUTIVE DIRECTOR