At Outward Bound we partner with leaders from every sector to build high-performing work teams. To address the new challenges of today's world, we've developed a series of virtual programs for adults using the proven principles and practices of Outward Bound Professional. Now, more than ever, workers need the support of their colleagues and supervisors. Our virtual programs help teams regain the sense of connection and cohesion that once fueled daily interactions, and break down the challenges hindering productivity or performance in the digital workspace. Each session is tailored to the group's specific needs and will leave every participant feeling valued and important to the team's success.
Professional Development Session
This fun fast-paced framework takes the same amount of time as a weekly staff meeting. Help your team to focus on the short term goals for the next quarter or energize your coworkers to cross the finish line on an important milestone. Objectives include:
Align your team on specific goals or processes
Introduce a framework for achieving success within the team
Introduce team dynamic models such as the GRPI model to assist with short term goals
Fun, unique, and engaging professional development for your team
"OUTWARD BOUND IS THE MOST EFFICIENT AND EFFECTIVE WAY TO BOND TEAMS. OVER 2,500 OF OUR ALUMNI HAVE BENEFITTED FROM THIS PARTNERSHIP."
– LIZ DOW, CEO, LEADERSHIP PHILADELPHIA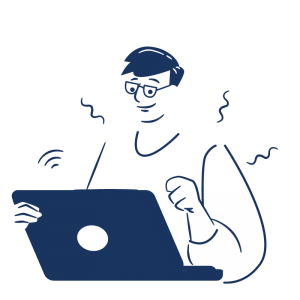 Virtual Teambuilding Session
Take a deeper dive into the working relationships of your team. Activities in this session will be facilitated as a progression to guide your team to a place of deeper understanding. Participants will be challenged to think outside the box and take new approaches to problem-solving and collaboration. The perfect application for this session is as a supplement to a monthly all-staff meeting. Objectives include:
Shared learnings and understanding of different perspectives
Creative problem-solving
Improve workplace efficiency and communication styles for the digital workplace
Development of a high performing digital work team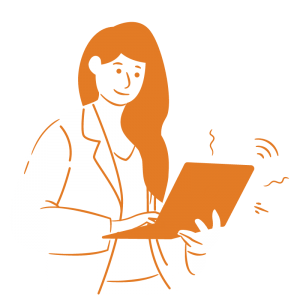 "ONE OF THE MOST CHALLENGING ASPECTS OF 2020 HAS BEEN THE LOSS OF MEANINGFUL CONNECTION WITH PEOPLE OUTSIDE OUR BUBBLE. ZOOM IS A GREAT TOOL, BUT CAN STILL LEAVE YOU FEELING A STEP REMOVED FROM FAMILY AND FRIENDS. THE POBS VIRTUAL TEAM-BUILDING PROGRAM TRANSCENDS THE MEDIUM AND GAVE OUR BOARD THE OPPORTUNITY TO TEAM-BUILD IN A WAY THAT WAS AUTHENTIC, EFFECTIVE, AND HILARIOUS."

– CARRIE SIMONS, SENIOR COUNSEL, VANGUARD // POBS TRUSTEE
Multi-Day Virtual Retreat
This program series will help you assess your team in its current state and create action steps to achieve long-term goals for your organization. This series is the perfect complement to any staff retreat and can be integrated seamlessly into larger development agendas. Objectives include:
Focus on long-term strategy and planning
A deeper understanding of the concept of a High-Performance Work Team
Growth opportunities for interpersonal relationships within the organization
EXPLORE OUR OTHER PROGRAMS
---