The pandemic has transformed our lives at home, at school, and at work. While we've learned to adapt, it is no surprise that what we continue to lack are the human connections and social interactions that once fortified our teams and fueled our students' success. To support our partners through this difficult time, we've developed a series of virtual programs for youth, educators, and professionals. Each program is tailored to meet the needs and challenges of the group and can be offered individually or as part of a longer progression.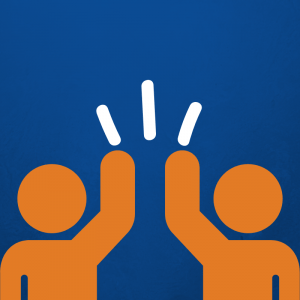 FOR YOUTH
Through facilitated sessions, students will have the opportunity to engage in activities that promote sharing, communication, courage, problem-solving, and other key competencies from Outward Bound's Domains of Thriving. By the end of the session, students will feel empowered to use their voice and have greater confidence to navigate the challenges ahead.
FOR EDUCATORS
This professional development series for educators focuses on social and emotional awareness and practice, relationship and community building, peer supports, and practical tools for use in the online and in-person learning environments.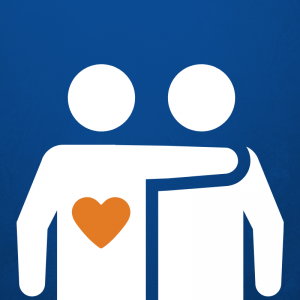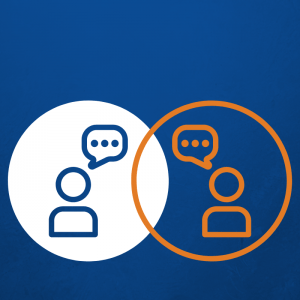 FOR PROFESSIONALS
Now, more than ever, workers need the support of their colleagues and supervisors. Our virtual programs help teams regain the sense of connection and cohesion that once fueled daily interactions, and break down the challenges hindering productivity or performance in the digital workspace. Each session is tailored to the group's specific needs and will leave every participant feeling valued and important to the team's success.
CHARACTER LAB
11TH GRADE INTERN
IF YOU REALLY WANT TO HAVE FUN OR TRULY GET SOMETHING OUT OF AN EVENT, YOU HAVE TO PUSH YOURSELF TO PARTICIPATE AND PUT YOURSELF OUT THERE (AT LEAST A LITTLE) EVEN IF YOU ARE TIRED, DON'T KNOW ANYONE, OR DON'T FEEL LIKE IT.  
LEADERSHIP PHILADELPHIA
LIZ DOW, CEO
OUTWARD BOUND IS THE MOST EFFICIENT AND EFFECTIVE WAY TO BOND TEAMS. OVER 2,000 OF OUR ALUMNI HAVE BENEFITTED FROM THIS PARTNERSHIP.
SNIDER YOUTH HOCKEY
JEREMY GILLAM, SENIOR COORDINATOR
WE WERE OUT OF OUR COMFORT ZONE GOING INTO THIS LEADERSHIP SERIES WITH POBS. I THINK IT ALIGNED US IN WAYS THAT PREPARED US TO BE VULNERABLE AS EDUCATORS, TALK ABOUT THE CHALLENGES THAT WE HAVE, AND ECHO THE CHALLENGES THAT OUR STUDENTS ARE FACING RIGHT NOW.
SNIDER YOUTH HOCKEY
JULIANNA RIES, UPPERCLASS MEMBER
THE EXPERIENCE WAS INVALUABLE, ESPECIALLY DURING QUARANTINE. IT HAS BEEN A CHALLENGE NOT BEING ABLE TO PARTICIPATE IN GROUP ACTIVITIES AND OUTWARD BOUND PROVIDED A FUN ALTERNATIVE.