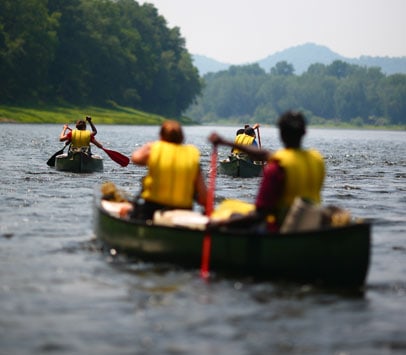 Outward Bound is the world's oldest and largest adventure based education program. Founded during World War II in Great Britain by progressive educator, Kurt Hahn, Outward Bound now operates more than 40 programs in 29 nations. Using innovative instructional practices in both urban and wilderness environments, Outward Bound inspires participants with opportunities to make positive choices for their futures as students and as members of their communities.
The center of Outward Bound's educational philosophy is the belief that for young people to succeed, they need character growth and skills to assume leadership roles and take positive approaches to life's challenges. By engaging students in demanding situations, often in unfamiliar environments, Outward Bound allows students to develop as leaders while also encouraging self-reliance, physical fitness, craftsmanship, service to those in need and the environment and, above all, compassion.
Locally-led, locally-focused
Outward Bound Educational Framework

Scholarships and Financial Aid
Outward Bound courses inspire young leaders through educational programs in wilderness and natural settings. Our Scholarship Program is guided by a single principle: Every person should have the opportunity to experience adventure and challenge, develop character and compassion, and learn leadership skills and service ethics – regardless of financial ability. We are intentional in our unique ability to bring together diverse groups of students. Outward Bound firmly believes this diversity encourages cultural acceptance and teamwork skills that enable participants to become principled leaders. Thanks to generous donations from alumni, parents, corporations, foundations, and others, Outward Bound Philadelphia awards up to $500,000 in scholarship support to 3,000+ students each year. To apply for financial aid or scholarship awards, please contact us by phone: 215-232-9130 or email: [email protected].