Insight Days are one-day programs that give participants insight into what is possible. By taking part in activities and challenges that extend their comfort zone, participants experience the power of "I did it," and discover strength in themselves and in the group. As students tackle their fears, think outside the box, and support each other to complete a task, they build confidence, trust, and develop important skills that they bring back to their schools and communities.
Insight activities can include anything from ground-based games, to rock wall climbing, to ziplining or high ropes course challenges.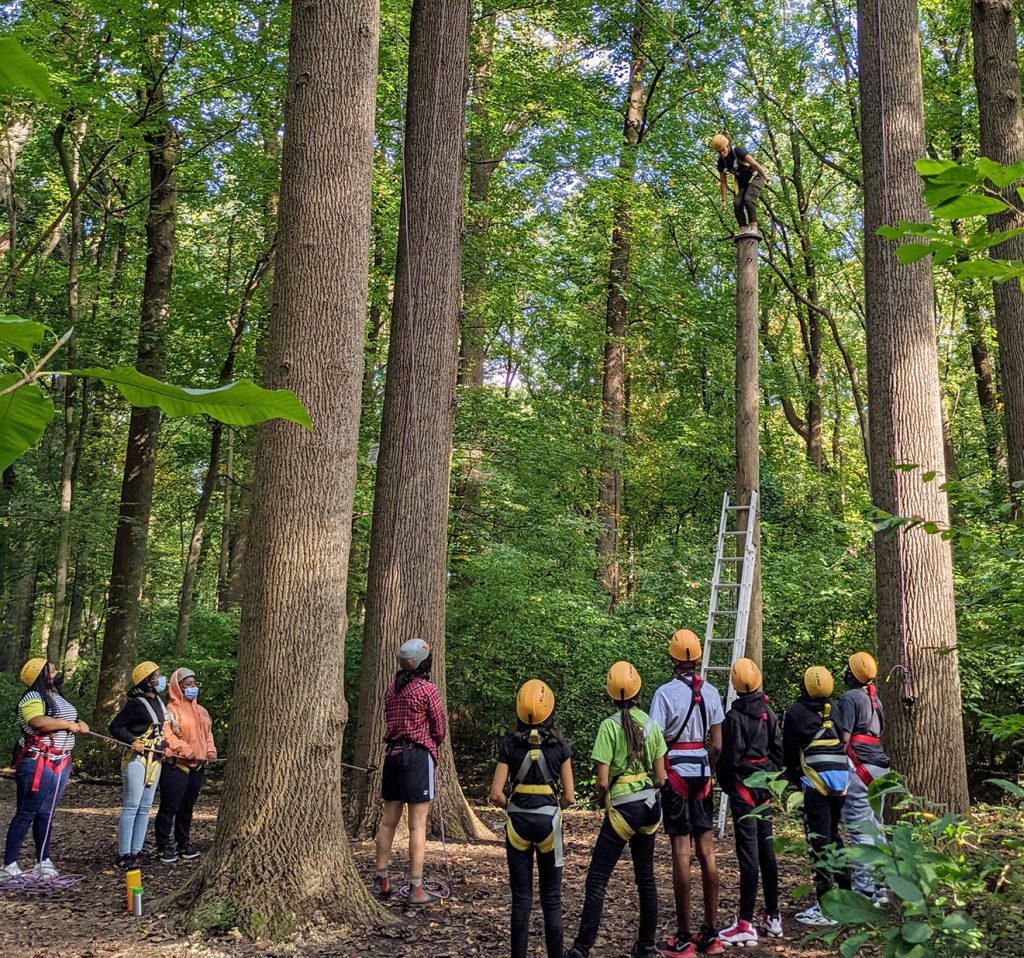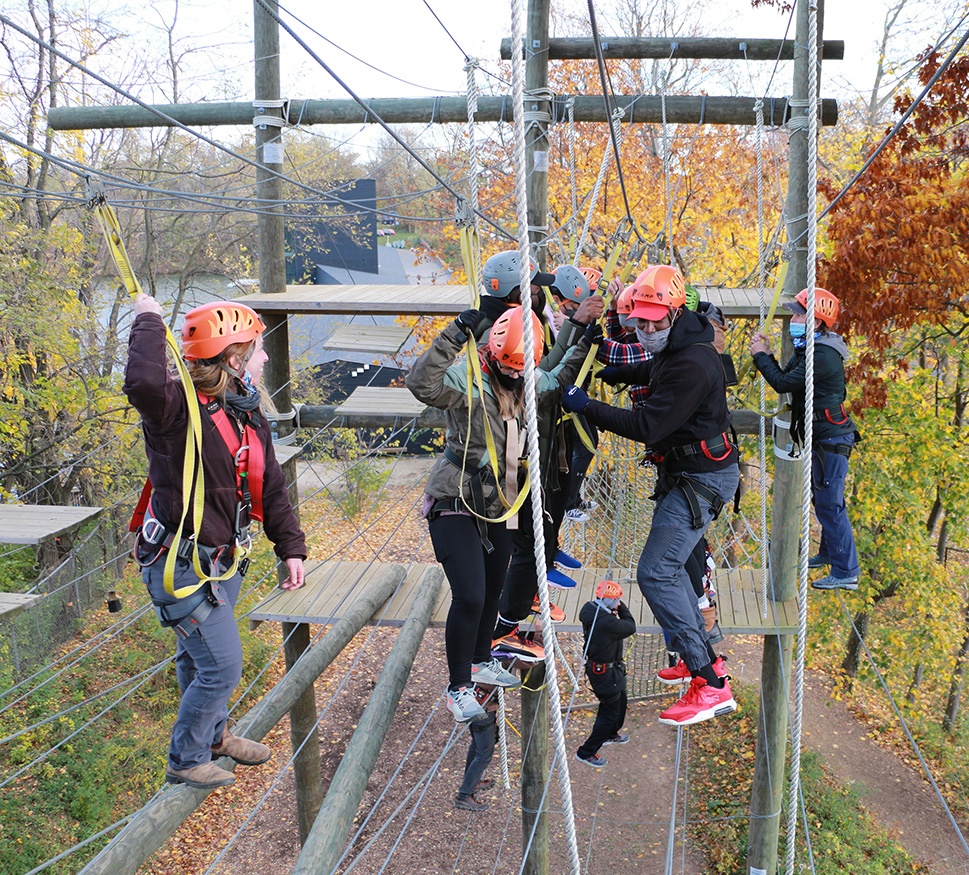 ONE DAY. ENDLESS POSSIBILITIES.
The Outward Bound curriculum and educational methods have been tested with groups for nearly 80 years. What might seem like playful games are quite a bit more—but also fun too! Our highly-trained team of facilitators will combine any number of initiatives, high or low rope challenge course elements, ground-based challenges, and thought-provoking discussions that help to bring the lessons of experiential learning to the surface. Anyone from middle school students to working professionals can walk away with value to add to their daily life.
Students spend the day actively engaged in hands-on learning that promotes key social emotional skills that build for a lifetime.   
Outward Bound staff are trained educators that use modern educational practices and create a safe and engaging learning environment to hit target Social Emotional Learning (SEL) outcomes such as communication skills, self-awareness, perseverance, and self-regulation. Participants spend the day with an Outward Bound Facilitator participating in a series of group activities intentionally designed to meet pre-identified learning goals and develop SEL skills in your students.   
Learn more about our Educational Approach.