You're Always Family
As someone who's completed a Philadelphia Outward Bound School course, you can count yourself among a special group of people who have pushed themselves far beyond they ever thought possible.
Now it's time to transfer the skills you learn on course back home and become a leader in your community! As an alumni to our school we encourage you to stay in touch, share your memories and pass on your knowledge.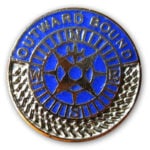 To serve, to strive and not to yield. 
UPCOMING ALUMNI EVENTS
Note, all alumni are invited to join us on any of the dates listed below. Before signing up for the individual activities, we ask that you complete the Alumni Network form at the bottom of this page.
---

Saturday, June 4
Dragon Boat Race Day
The POBS Alumni Dragon Boat team will be racing on Saturday, June 4, and everyone in our community is invited to come out and join in the fun!  We will have a dedicated spot along the race course and will be there from approximately 8:00 am to 4:00 pm. Join us any time during the day for this tailgate-style day of food, fun and games while we root for our team.
July (9 or 10)
Alumni Picnic in the Park
Join other alumni, POBS staff, and friends for a cookout and perhaps a game or two (kickball, anyone?) This event is still in planning stages - we'd love to hear your ideas!
Fill out the Alumni Picnic Interest Form
September (Month-long with various dates)
Hike 30 Miles in 30 Days to Raise $30,000 
Take part in this unique fundraiser that will involve hikes hosted by POBS staff.
More details coming soon
Saturday, October 1
POBS 30th Anniversary Celebration 
Join us at The Discovery Center for all-day festival celebrating POBS 30th anniversary!
More details coming soon
Saturday, October 22
Alumni on the Challenge Course! 
Step out of your comfort zone and get a healthy dose of Outward Bound programming on our high ropes course!
More details coming soon
Be sure to stay tuned to this page for further updates, and don't forget to join our email list and follow us on your favorite social media channels to stay in the mix:
Instagram | TikTok | YouTube | Facebook | Twitter | LinkedIn
GET INVOLVED IN THE POBS ALUMNI COMMUNITY
---
Alumni Ambassadors
---
Share your story: Tell us about your "Outward Bound Moment."
Be an "Alumni Ambassador" at POBS' events.
Reunite for a Service Day with other alumni.
BLOG GUEST WRITERS
---
We love hearing about your experiences on course and so do other alums! Written by alumni, for alumni, this is a great place to not only rekindle that feeling of adventure, but to share your story as well. We encourage all of our alumni to get involved and write a short piece. It is a great way to publish some of your writing and engage your fellow alums.
Work for POBS
---
Interested in working in the outdoor industry?
Gain valuable experience with POBS through our internship program. Check out our Careers page to learn more.
Give Back
---
Donate a "Day of Discovery" to another student!
Your contribution will help us provide life-changing and long-lasting experiences to more students this year. Every donation helps us offer more financial aid and scholarships that ensure all motivated and deserving individuals can go on course.
Have you completed an Insight Day or expedition with The Philadelphia Outward Bound School (POBS) or other Outward Bound (OB) program?
Join our alumni network today!
Register here to stay connected with fellow alumni and learn about events, service opportunities and other ways to maintain friendships with students on your course and keep in touch with POBS.