One day in pre-Covid times, Taj Murdock took a break from cutting hair at his barbershop in North Philadelphia and strolled over to The Discovery Center in Fairmount Park to, as he put it, "get my nature on."
It was there that he met Kim Glodek and learned about the Philadelphia Outward Bound School (POBS), which is based at the Center. "We talked about his love of this space and over time, talked about how the young people with whom he worked could benefit from POBS programming here," said Glodek, POBS' Director of Education and Partnerships.
It turned out not only did Murdock operate his own barbershop, he was also the CEO of The Empowerment Achievement Movement, or TEAM Inc, a community-based nonprofit he created to serve as a platform for young men to find themselves. TEAM Inc.'s mentoring program, Men of Courage, offers "empowerment through exposure" to young men age 12 to 18.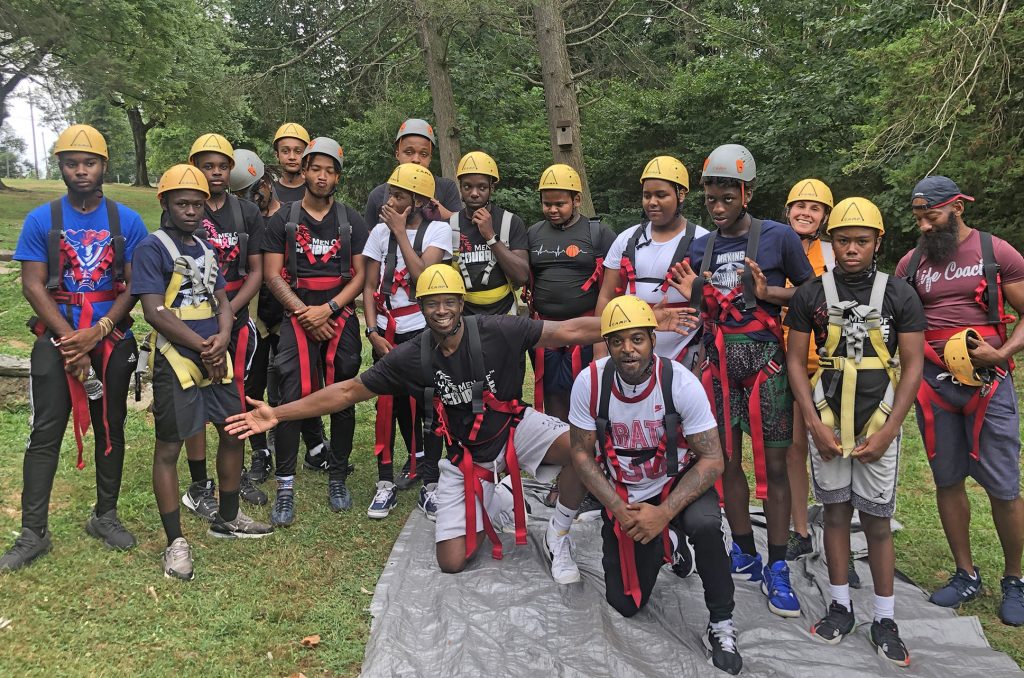 "We seek to expose our young men to the limitless opportunities that life has to offer, versus what they see in their direct environment or via social media," explained Murdock.
Glodek suggested that an Insight Day with POBS would sync well with what Murdock was doing with Men of Courage.  She explained the program would incorporate ground initiatives, low-ropes challenges, and climbing, which would allow participants to extend their comfort zone and discover the strength in themselves and in the group.
Due to the pandemic it wasn't until 2022 that Murdock and his Men of Courage were able to join POBS for not one, but two Insight Days of challenge and discovery – one in the spring at The Discovery Center, and one in the summer at POBS' Wigard Avenue Course located in Fairmount Park. (Both programs were funded through POBS' William Penn Foundation grant.)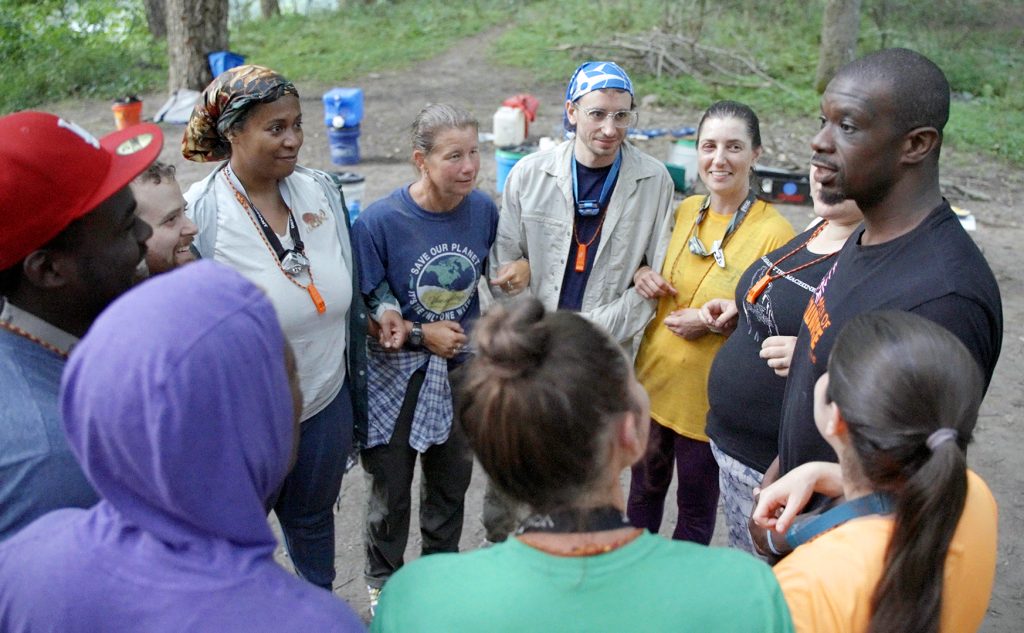 "They were awesome experiences," said Murdock. "Just introducing them to nature, and hearing them say, 'Wow, it's so peaceful.' And then seeing them work together and have fun together was great as well. And those things gave us encouragement to keep stretching them a little bit more each time."
With the goal to one day take the Men of Courage on a 5-day expedition, Glodek and instructor Jennifer Raymond suggested Murdock would benefit from applying for POBS' Educators Expedition, a yearly course offered via scholarship to Philadelphia area educators and youth-serving administrators. The course is designed to develop experiential education skills that participants can take back into their classrooms.
Murdock jumped at the chance and met with Glodek and Raymond to talk about the experience as both a personal journey and one that would give him a view into expedition life and support his young men in the future.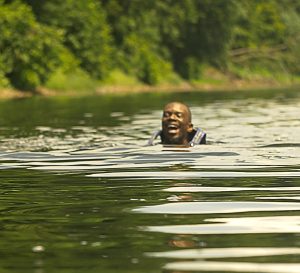 "I was invited to come on to the Educator Course expedition for the opportunity to be around other people who are like minded, who have a passion for youth as a whole. But also for myself personally, just to stretch myself and bring something back to the community that I serve."
"I didn't know how bad I needed this until I came," he said. "As a black man from North Philadelphia I've never been on a river, never been in a canoe. These are new experiences for me, even swimming, you know, something I've never learned to do. So I'm just taking those challenges for myself. Being a man of courage to be able to develop men of courage."
Hear more about Taj Murdock's life-changing experience on expedition from the man himself by watching the video below.