Philadelphia Outward Bound School (POBS) Instructors are incredible individuals. As leaders in the experiential education field, they are highly trained and experienced in technical, facilitation, and interpersonal skills. They are hardworking, dedicated to service and community building, committed to equity and inclusion, and mission-driven. They practice humility, humor, and, above all, compassion.
There are two ways to join the Field Staff team at POBS: as an Apprentice or as an Instructor. See below for requirements, application instructions, and FAQs.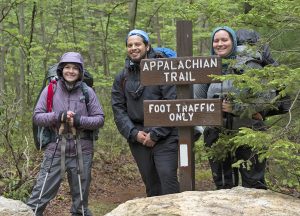 Apprentices
Our Apprenticeship is a 10- to 12-week program designed to provide Apprentices with the training and skills necessary to be an Instructor. Upon successful completion of the Apprenticeship, individuals will likely move into a per diem Instructor position. Because it takes time to develop and hone the skills needed to work in this field, we strongly suggest and ask for a two-year commitment from our Instructors. POBS is excited to invest in individuals who demonstrate commitment to our mission and, most importantly, to our students!
We offer Apprenticeships every spring, summer, and fall. Generally, hiring for the spring Apprenticeship begins in November. Check our Careers page for available opportunities and application deadlines!
Requirements and Qualifications for Apprenticeship Applicants
Passion for working with youth
Commitment to Outward Bound's mission to change lives through challenge and discovery
Commitment to Outward Bound's values of equity, inclusion, and diversity, integrity, compassion, and excellence
Exceptional interpersonal skills
Enthusiasm for serving participants with a diversity of identities, backgrounds, perspectives, and lived experiences
Willingness to deliver and receive feedback
Ability to respond creatively, flexibly, and compassionately to the needs of our participants
21 years or older
Valid driver's license and at least three years driving experience
Procure and pass Pennsylvania Access to Criminal History, Child Abuse Clearance, FBI Background Check, and Motor Vehicle Record Screening
Able to be on feet most days, occasionally for up to 16 hours
Able to carry, lift, and move a minimum of 50 pounds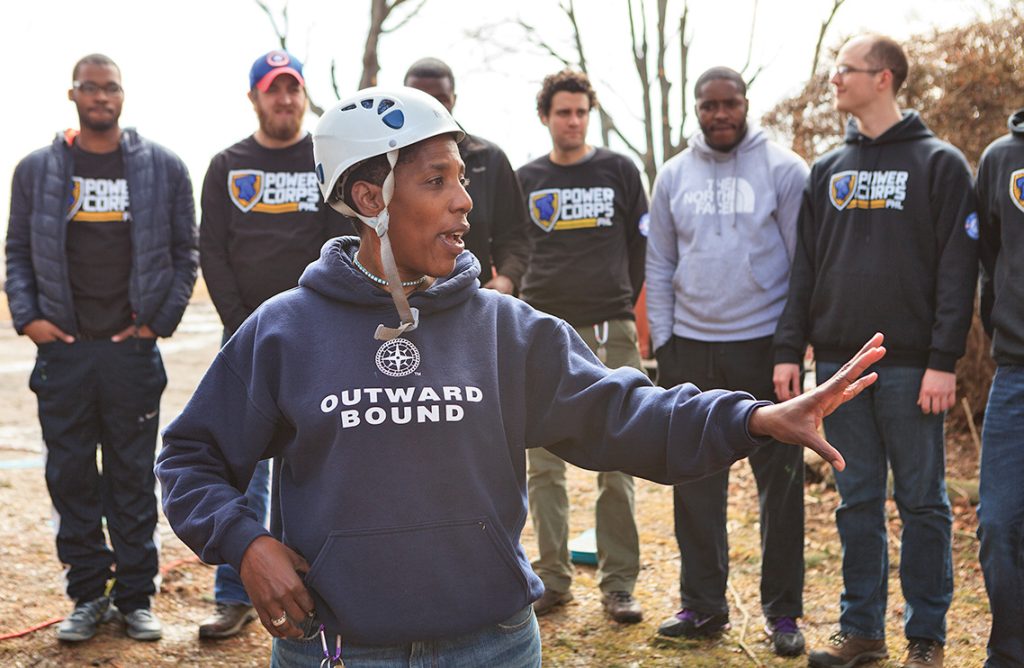 Instructors
Applicants who have a minimum of two years of experience working in the experiential education field may be eligible to apply directly for an Instructor position. Instructors can specialize in multi-day expeditions or day-long team-building programs or a mix of both! We accept applications for these positions year-round.
Requirements and Qualifications for Instructor Applicants
For applicants interested in leading expeditions:
See Apprentice requirements above! Plus:
Minimum one year instructing or guiding expeditions for Outward Bound or a comparable experiential education organization
Comfort and experience with expeditionary travel (backpacking and canoeing)
Experience with facilitation and student management in backcountry settings
Must have or be willing to procure a Wilderness First Responder certification
American Canoe Association certification a plus
For applicants interested in leading day-long team-building programs:
See Apprentice requirements above! Plus:
Minimum one year facilitating team-building programs and high ropes elements
Excellent student management skills
Must have or be willing to procure Wilderness First Aid certification
Wilderness First Responder certification and valid drivers license helpful but not required
FAQs
Q. Who does POBS serve?
A. POBS primarily serves Philadelphia youth between the ages of 12-18, but also works with youth from across the region and the country. POBS also serves adult participants: educators, veterans, corporate and non-profit employees, board members, and more!
Q. What is the Apprenticeship like?
A. The Apprenticeship is an excellent way to begin a career here at POBS. The goal is to provide Apprentices with a solid understanding of what we do here and how we do it! Each Apprenticeship season begins with a non-negotiable week-long training expedition. Throughout the season, Apprentices do at least a little bit of everything having to do with program delivery, including logistics, expedition instruction, and day program facilitation. Logistics work includes base site projects, gear repair and maintenance, vehicle shuttles, student evacuations, rock climbing set up and facilitation, gear resupplies, graduation support, and much more. Expedition Instruction involves working alongside two Instructors throughout prep, delivery, and debrief of a backpacking and/or canoeing expedition. Day program facilitation involves working alongside experienced facilitators on our team building and high ropes course programs.
Q. Should I apply for the Instructor?
A. If you meet all of the above requirements, yes! If not, the Apprenticeship is the way to go.
Q. Can I apply for the Apprenticeship if I don't have a ton of outdoors experience?
A. Yes! It is important that applicants feel comfortable in the outdoors, but not necessary to have tons of technical skills. We can teach backpacking, rock climbing, and canoeing skills here at POBS. What we can't necessarily teach is a desire to work hard and overcome challenges, a commitment to service, compassion, and the sensitivity and sense of humor that is takes to work with youth! If you have those characteristics, POBS could be the place for you.
Q. What is the trajectory after completing the Apprenticeship?
A. Upon successful completion of the Apprenticeship, folx may promote to the Instructor role. At this point, they switch from a monthly stipend to per diem pay and focus almost entirely on expedition instruction and day program facilitation (with occasional logistics projects). After approximately a year in the Instructor role, folks move into the Lead Instructor role. Lead Instructors are responsible for mentoring and training their Instructors and Apprentices, and for the "big picture" of expedition or day programs.
Q. What is your hiring process?
A. Hiring is done through our website. Check our Careers page for available opportunities, for deadlines, and for the online application. Once your application is reviewed, you may be contacted to schedule a prescreening phone call. This phone call covers the basic requirements of the position and any initial questions you may have. Upon successful completion of the prescreening phone call, you will be contacted to schedule a video interview.