Discover Your Team's Potential with OB Pro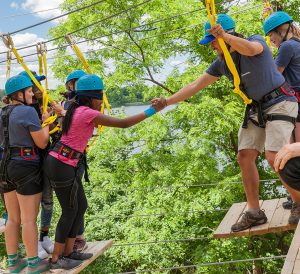 Step outside your comfort zone! There's no greater way to build a team and strengthen leadership skills than through Philadelphia Outward Bound School's Professional Development Programs. Applying high-performing team principles, our programs are designed specifically to help you and your group overcome challenges and expand leadership and teamwork skills.
At POBS, learning by doing is paramount. We use the internationally-recognized Outward Bound curriculum and corresponding leadership concepts to create unique team-building challenges specifically designed for adults that push individuals outside of their comfort zone, both mentally and physically. Navigating these specific challenges will instill confidence in individuals and teams as a whole, leading to better communication and collaboration among coworkers.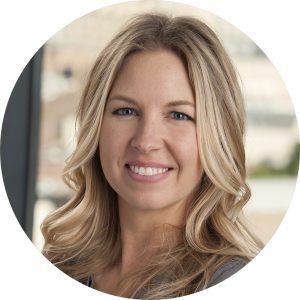 "OB Pro delivers and exceeds my expectations every time. By the end of the day, the group I brought to the Discovery Center in the morning has been transformed by the afternoon."
Erica Montemayor
Associate Director of Wharton Leadership Ventures
University of Pennsylvania
Our Programs
We know that leadership and teamwork can evolve anywhere—from the boardroom to a public park. We design customized programs at a variety of locations, such as the James McLane Family Challenge Course at The Discovery Center, at our Wissahickon Valley Park High Ropes Course, or at a site of your choosing, such as your office or other location. By using Outward Bound's proven educational framework, POBS harnesses 70 years of knowledge and expertise to create outcome-driven activities and team projects that focus on:
Trust
Camaraderie
Communication
Problem solving
Goal planning
Many more!
How OB Pro Can Serve You
Here are a few ways in which Outward Bound Professional's highly skilled and experienced Facilitators can support and serve your organization:
As an innovative and inspiring enhancement to your professional development/training program
As a tone-setting event or culminating event to a corporate meeting schedule
As an experiential analysis of your team's Strengths and Opportunities for development
As an immersive onboarding process for new employees at any level of your business
As an intervention if your team is experiencing a unique period of challenge due to:

Sudden growth
Reorganization
Acquisition or merger
Dysfunctional silos of responsibility
Unhealthy work culture
How the Process Works
Based on the information gathered and shared during the introductory phone call, your custom program proposal will be prepared and sent to you for review.
Factors we will consider will be:
Your budget
Desired date, duration and location of program
Number of participants
Selection of the Outward Bound staff who will best meet your needs
Depth of Pre-Program Planning Period
Desire for Post-Program follow-up
Dependent on your organization's goals and objectives, during the Program Agreement negotiation, we may recommend Program follow-up work.  The object to this layer of Program delivery is to provide measurable data as to the efficacy of the OBP Program and learnings you derived and implemented after completion of the day(s).