Nanticoke Lenape Land Acknowledgement
The land upon which we gather is part of the traditional territory of the Lenni-Lenape, called "Lenapehoking." The Lenape People lived in harmony with one another upon this territory for thousands of years. During the colonial era and early federal period, many were removed west and north, but some also remain among the continuing historical tribal communities of the region: The Nanticoke Lenni-Lenape Tribal Nation; the Ramapough Lenape Nation; and the Powhatan Renape Nation, The Nanticoke of Millsboro Delaware, and the Lenape of Cheswold Delaware. We acknowledge the Lenni-Lenape as the original people of this land and their continuing relationship with their territory. In our acknowledgment of the continued presence of Lenape people in their homeland, we affirm the aspiration of the great Lenape Chief Tamanend, that there be harmony between the indigenous people of this land and the descendants of the immigrants to this land, "as long as the rivers and creeks flow, and the sun, moon, and stars shine."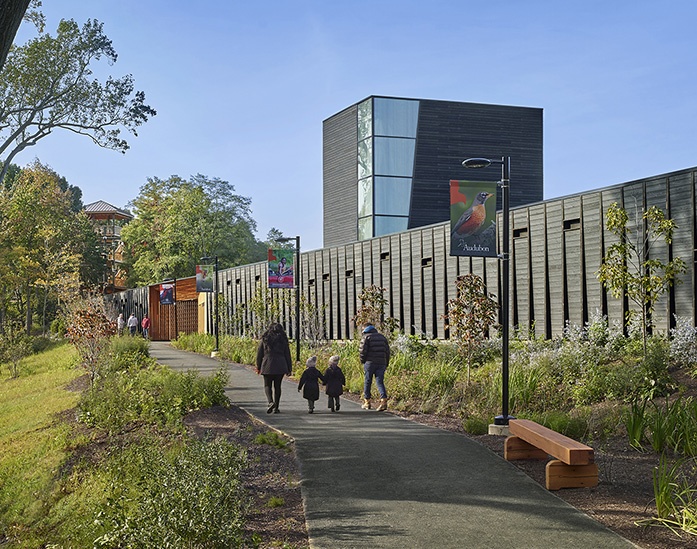 Philadelphia & Fairmount Park 
The City of Philadelphia is rich in history, culture, and green space. Philadelphia hosts the largest maintained city park in the country (over 10,000 acres). The Philadelphia Outward Bound School is located in East Fairmount Park, which serves as a convenient base camp and starting location to all of our wilderness, urban, and circuit expeditions. All of our one-day programs are located either at the James McLane Family Challenge Course at The Discovery Center or at our Wissahickon Valley Park High Ropes Course.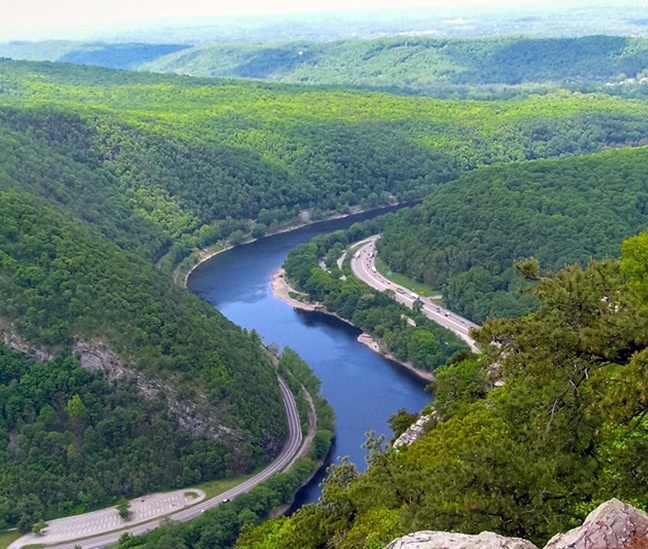 Delaware Water Gap National Recreation Area, PA/NJ
The Delaware Water Gap National Recreation Area encompasses 67,000 acres of mountain ridge, forest and floodplain on both sides of the Delaware River in the states of New Jersey and Pennsylvania. From the southern end of the park, you can view the S-shaped chasm of the Delaware Water Gap, where the river cuts a twisting path through 1,400-foot Kittatinny Ridge. Within the river watershed, travelers discover steep wooded-and-rock slopes, bountiful rhododendron, dark hallows, tinsel-like ravines and tumbling waterfalls.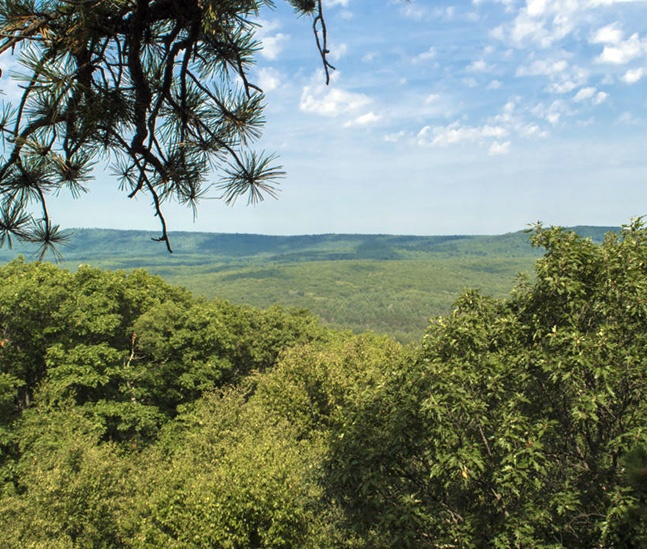 Appalachian Trail, Pennsylvania
The Appalachians, which include the Allegheny, Blue Ridge, and Pocono Mountains, are some of the oldest mountains in the world and offer a diverse terrain. Undoubtedly America's most famous hiking path, the Appalachian Trail (AT) extends 2,174-miles from from Georgia to Maine. Our courses take place in areas considered among the best sections of the AT in the southcentral region of Pennsylvania. Students will enjoy rock outcrops with amazing views, creeks, ponds, and beautiful wildlife while passing through multiple state forest and park lands including Michaux State forest and Pine Grove State Park.