The Duke of Edinburgh's International Award celebrates POBS alum Jonathan Sim with the Infinite Potential Commendation
One of the world's leading youth achievement programs, the Duke of Edinburgh's International Award, has selected Jonathan Sim and four other US participants out of a pool of 1,000 students in recognition of their perseverance, creativity, and high level of achievement while working on their Award.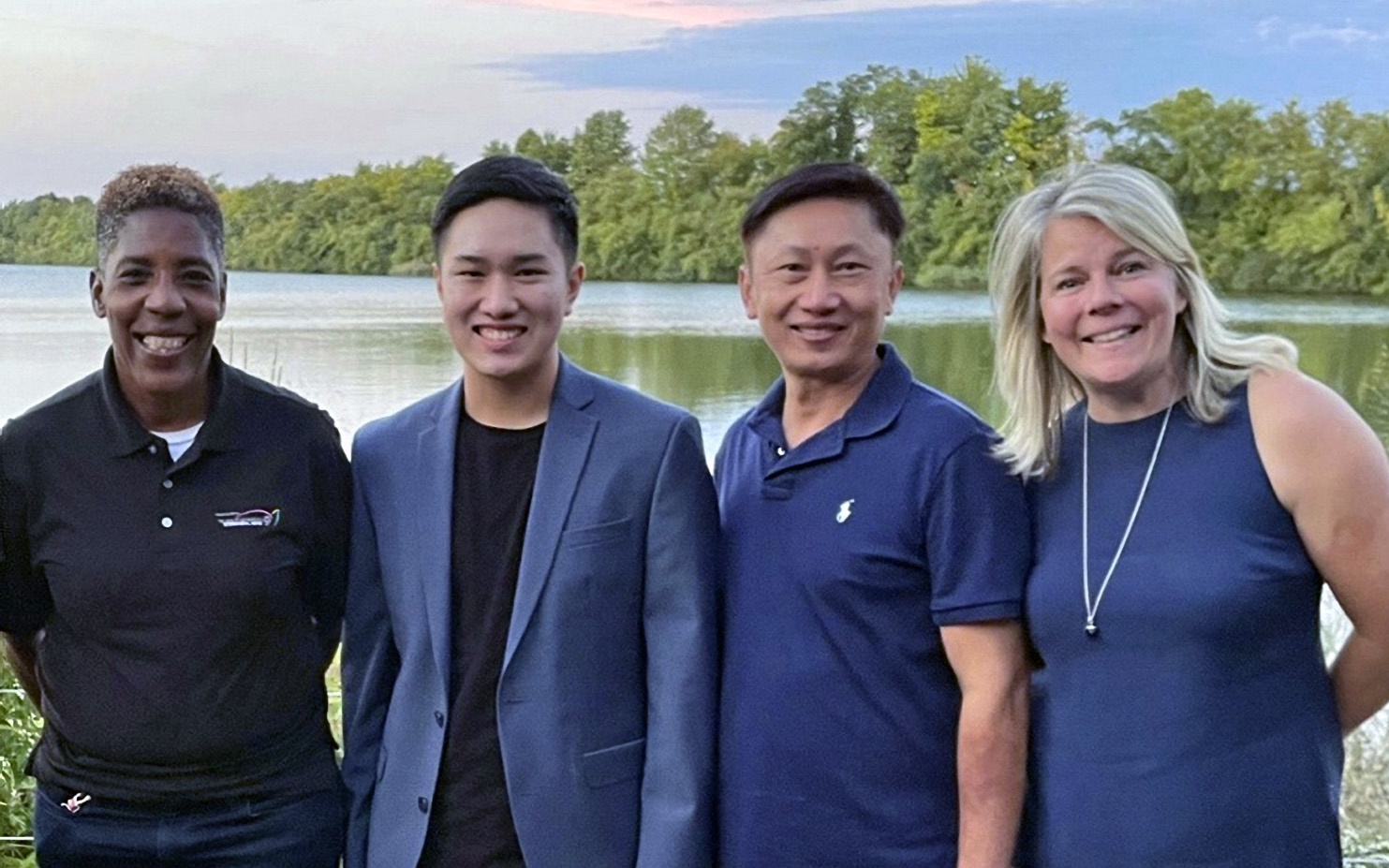 Left to right: Jennifer Raymond, Scholarship and Recruitment Manager of the Philadelphia Outward Bound School, Jonathan Sim, his father Chhai Sim, and Elizabeth Higgins-Beard, CEO of Award USA.
The Duke of Edinburgh's International Award is a global, personalized youth development program for 14- to 24-year-olds that complements formal classroom learning and focuses on setting progressive goals that build essential life skills such as resilience, confidence, creativity, leadership, civic competence, and communication.
The Philadelphia Outward Bound School (POBS) is one of 34 partners across the country licensed by the Duke of Edinburgh's International Award USA to implement the award program in their communities.
Get Out and Lead
Jonathan's Award journey started with the Philadelphia Outward Bound School's Get Out and Lead (GOAL) program when he was in 7th grade. He wanted to improve himself and discover his leadership potential.
"I learned how to push myself out there," Jonathan said. "I recognized that you need to cooperate and be all-in together. I become a better communicator as well."
Jennifer Raymond, Scholarship and Recruitment Manager for POBS, saw something in Jonathan during his GOAL course and approached him about the Duke of Edinburgh's International Award USA, for which she is an Award Leader. "He had a hard time in GOAL at first, but he persevered," said Raymond. "The struggles that he overcame on that expedition made him a strong individual."
From GOAL to the Duke of Edinburgh's International Award
Jonathan jumped at the chance to participate after learning how the Award program works. Each young person who takes part in the Award learns a skill, improves their physical fitness, volunteers in their community and experiences a team adventure in a new environment. Success in the Award is measured by regular participation over a fixed period of time while showing commitment and progress in each activity. Each Award journey is 100% personalized, focusing on real-world experiences that build character, resilience, and self-confidence. The Award is divided into three levels: Bronze, Silver and Gold, which correlate with varying time commitments growing progressively longer from Bronze to Gold.
"The program carries on pillars of what GOAL built," said Jonathan. "Resilience and leadership."
Now a senior at Central Bucks High School South in Warrington, Pennsylvania, Jonathan is a Bronze Award Holder and is currently working on his Silver Award.
For the skills section of the Award, he learned web design and coding. He also volunteered at the Free Library of Philadelphia and now tutors English online to a student in Venezuela through a youth-led nonprofit, SynYouth.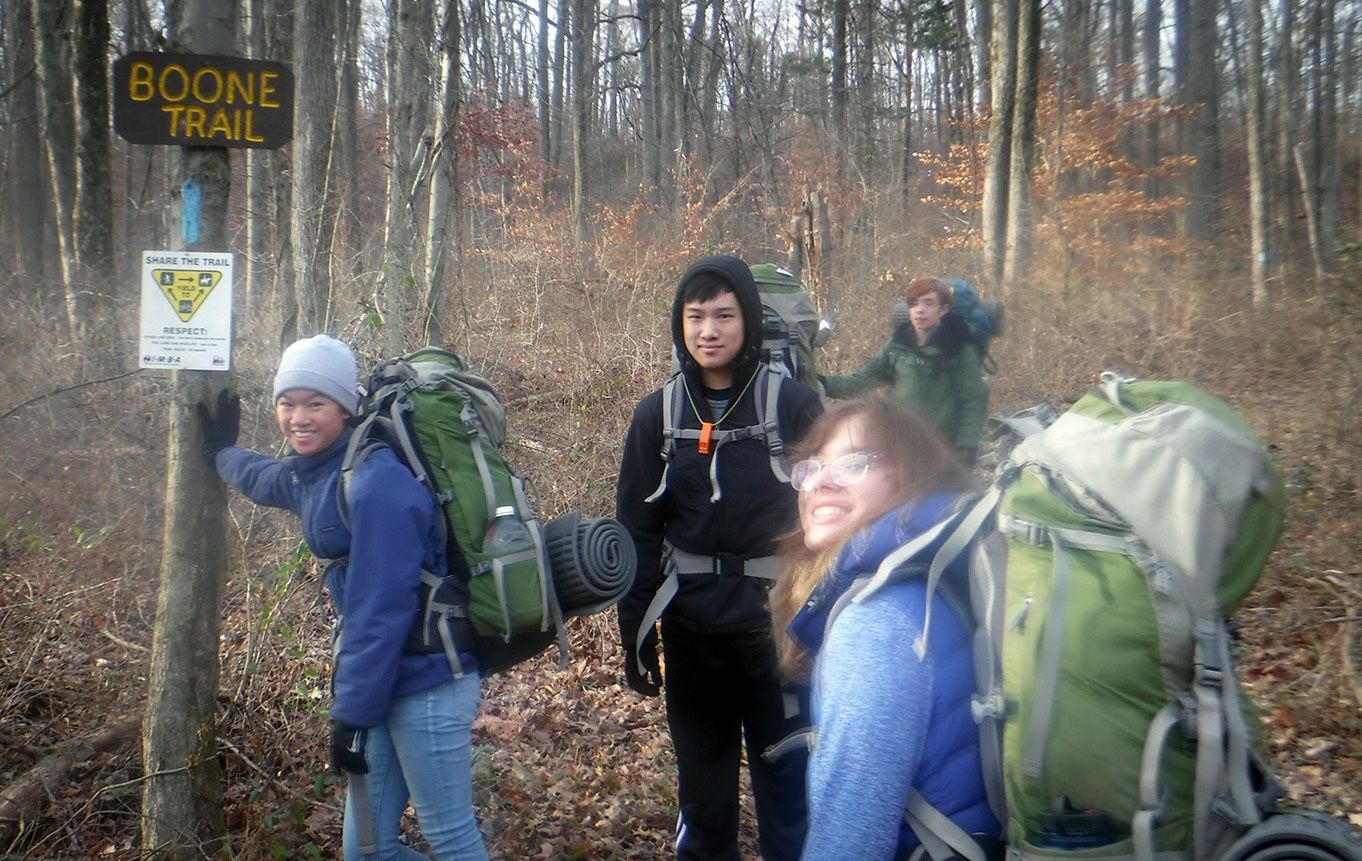 For the Adventurous Journey part of the Award program, Jonathan (center) organized an overnight hiking trip with four others. "I had to choose the location alone and be analyzed on how I perform and impact the environment," he said.
"Teaching a Spanish student who doesn't know much English allows me to see my impact on a global scale," he said. "This experience has helped me to recognize the quality of life throughout other parts of the world, which has opened my mind to the work that needs to be done to improve the world for all. Without the award, I would not have learned and acknowledged the critical values I now know today."
Jonathan is hoping to attain his Silver Award this summer, after which he will pursue the Gold Award, which will include a residency project at the end. "I'll be spending a week abroad and will develop a project of helping. It's special because it wraps up the entire process and I can see my impact. I can see myself helping an impoverished community in a Spanish speaking country."
Infinite Potential Commendation
Jonathan and the four other Award participants receiving the Infinite Potential Commendation will be receiving their commendation certificates on February 4th, 2022. "We are delighted to recognize the contributions of these five extraordinary young people" said Buffy Higgins-Beard, CEO of The Duke of Edinburgh's International Award USA. "We are inspired by their efforts and celebrate the impact of their work for themselves and their communities."
"Being recognized has made me really proud of where I've come from," said Jonathan. "I'm one of only of 5 who got the award in USA!  But this is not the last step. I have more to accomplish."
Congratulations, Jonathan!