What a year! 2021 had its challenges but at POBS we know the best growth and discovery comes from supporting each other through any challenge. This year we experienced that growth, discovery, adventure, and many great memories.
As we look forward to the wonderful opportunities and plans for 2022, we also want to take the time to look back on some of our favorite moments from 2021.
Virtual was fun and all...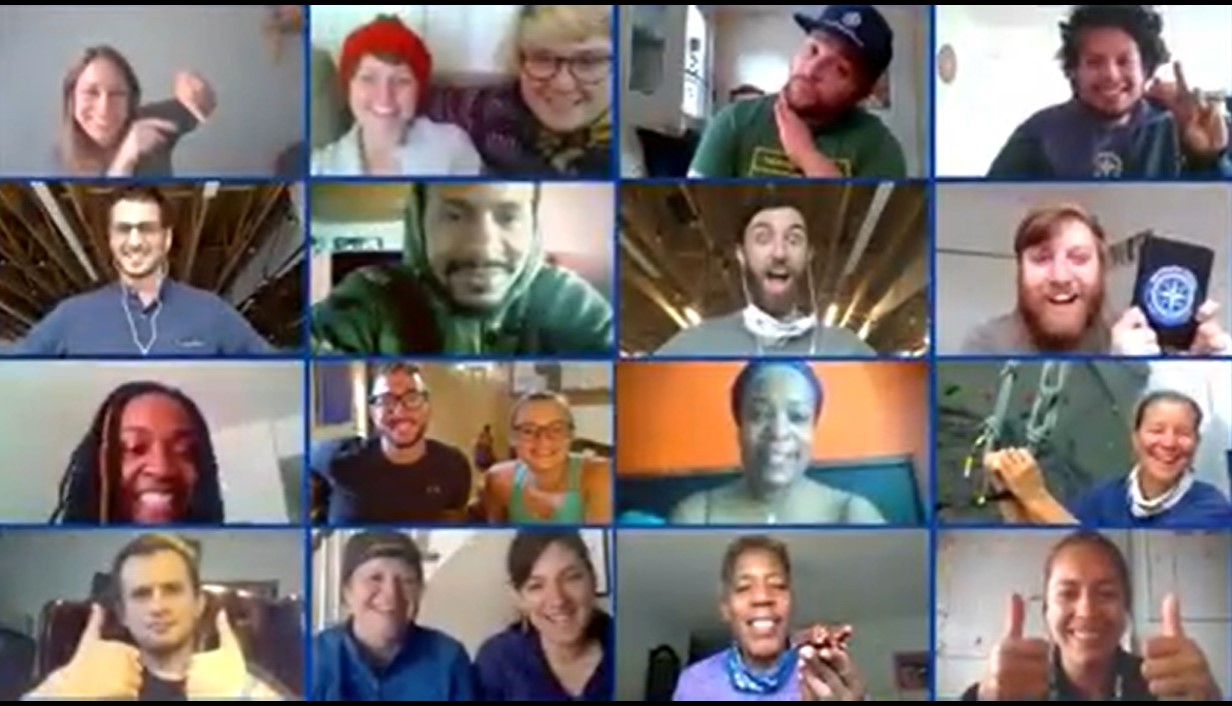 Even though we had a lot of success with online virtual programming in 2020, the highlight of 2021 was getting back outside with our student and adult participants (in COVID-safe ways, of course).
...but outside is where we're meant to be!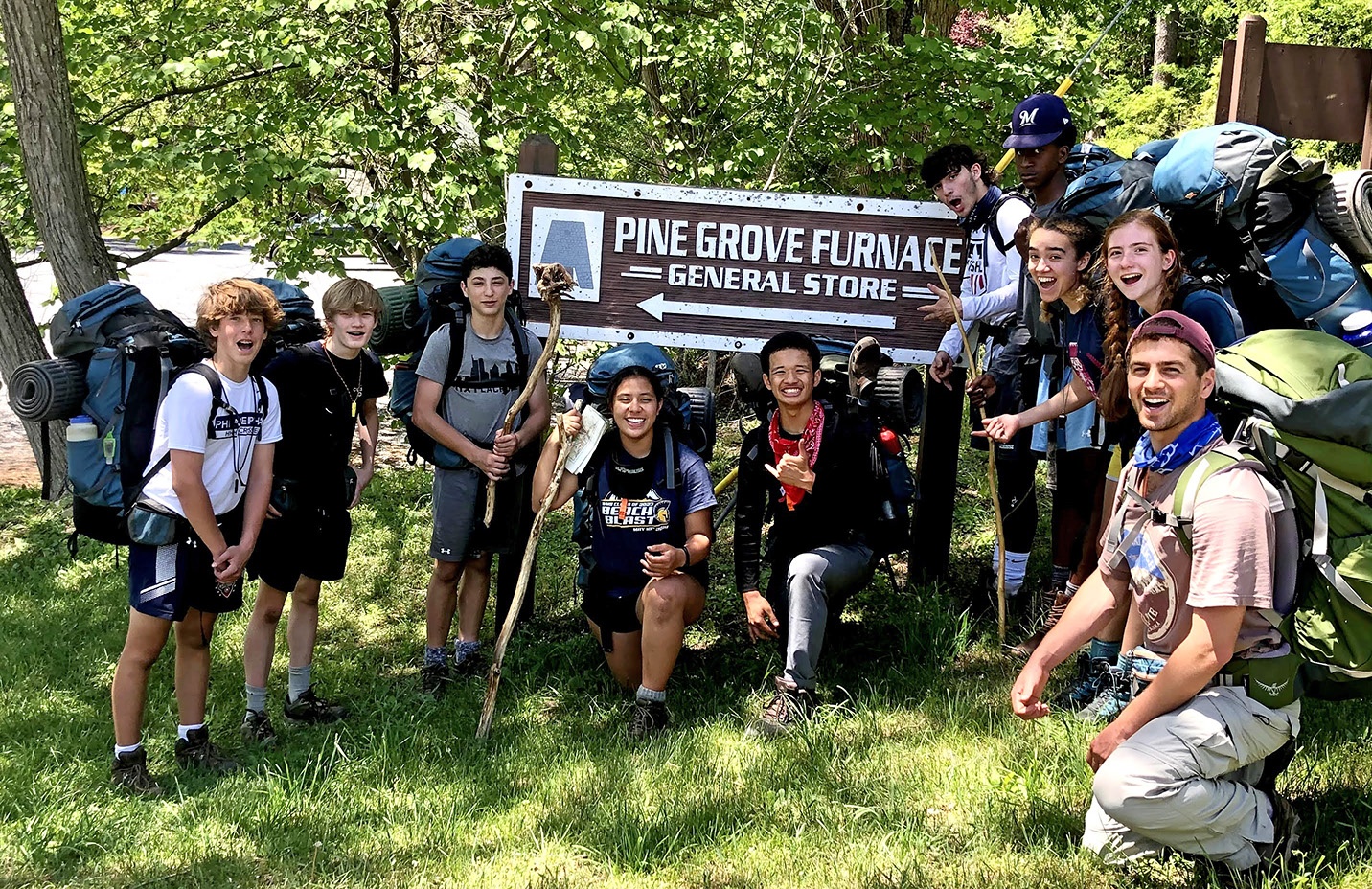 We were thrilled to serve a total of 4,937 students in person in 2021!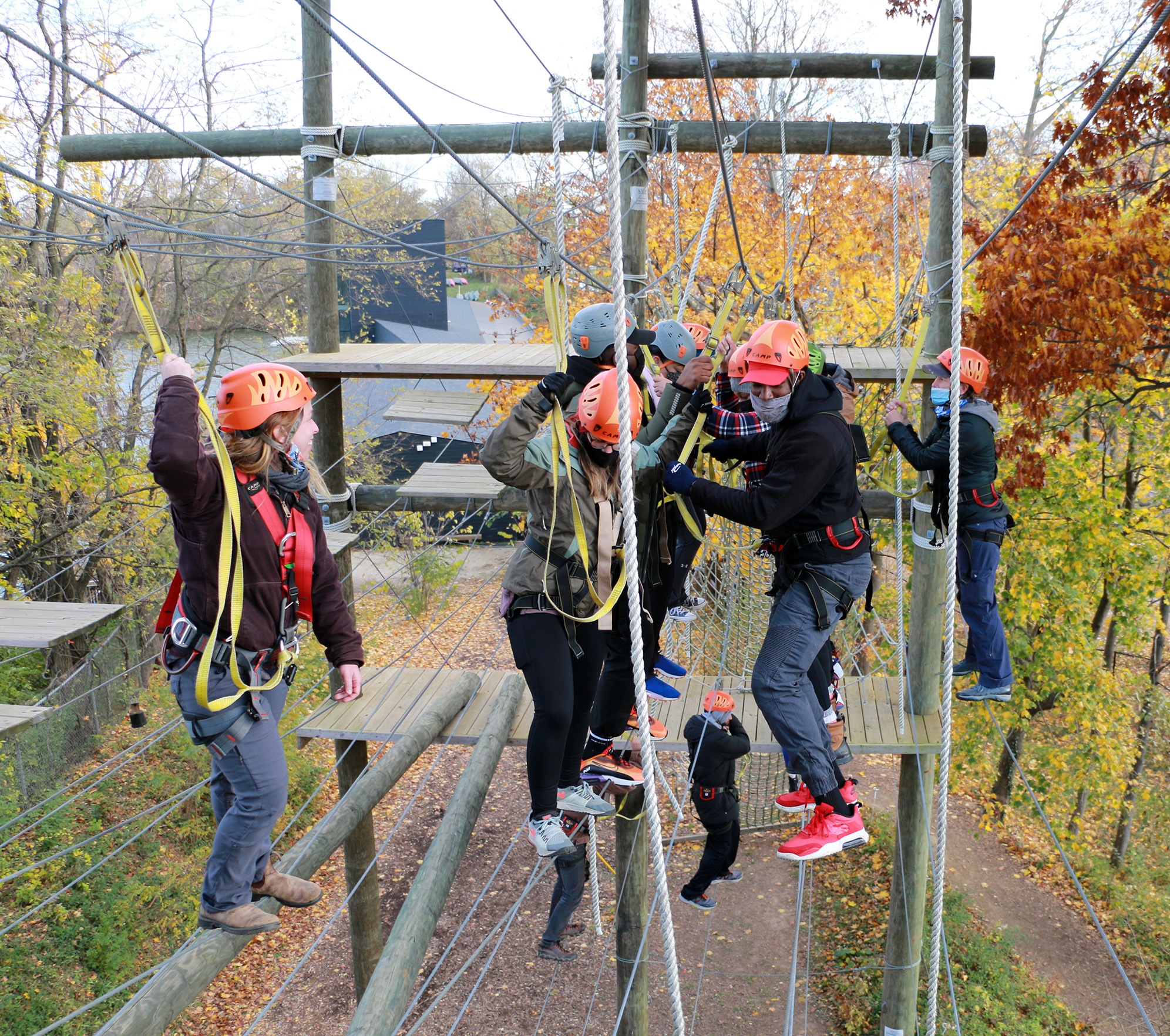 Lauren Stables, Director of Program & Training at POBS, encourages members of the School District of Philadelphia Office of School Climate and Culture during their professional development day on the high ropes course at The Discovery Center.
"Facilitating is a different experience in person," said Stables. "There are interactions and conversations that you don't get to experience or share on a virtual platform: just being with participants, walking with them, asking them how they are feeling, and picking up on their body language."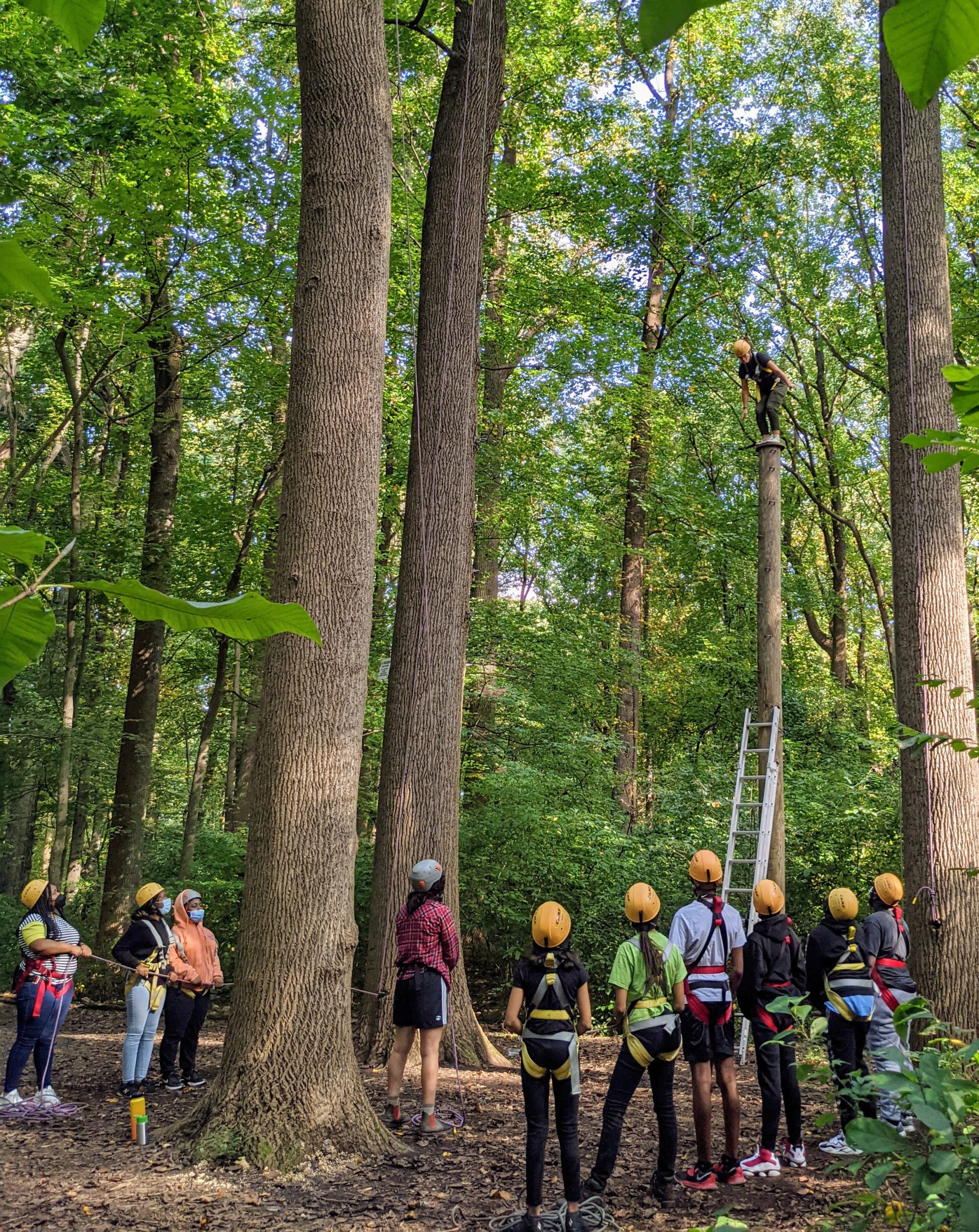 8th Grade students from Wissahickon Charter School climbed the Goal Pole at the POBS course on Wigard Avenue in Wissahickon Park.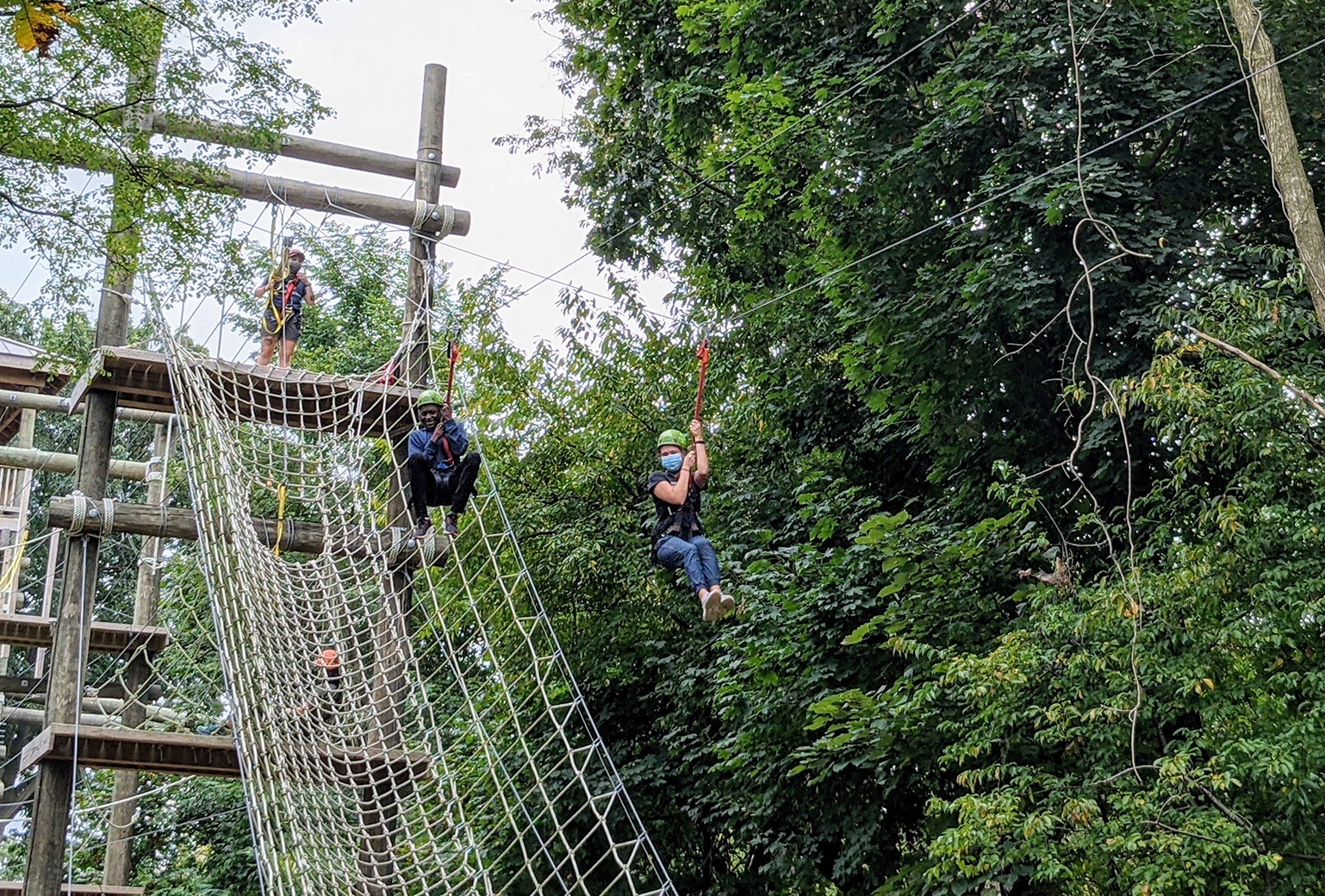 9th grade students from Strawberry Mansion High School enjoyed ziplining as part of their Insight Day with POBS at The Discovery Center.
Back on the Trail
After much training and safety modifications our Expedition team returned to in-person programming in 2021, and led over 40 groups on multi-day backpacking, rock climbing and canoeing expeditions in the Delaware Water Gap Recreation Area.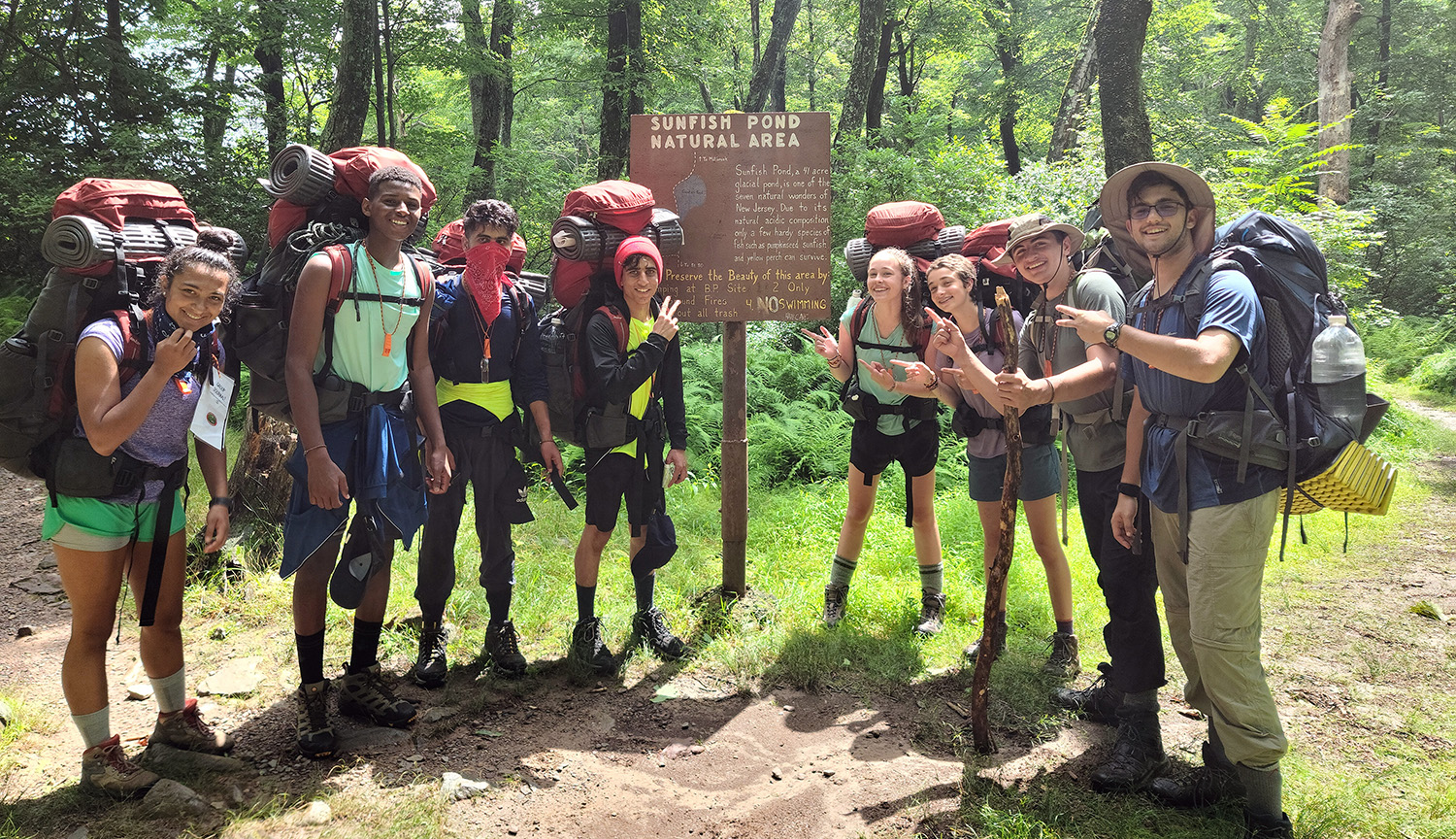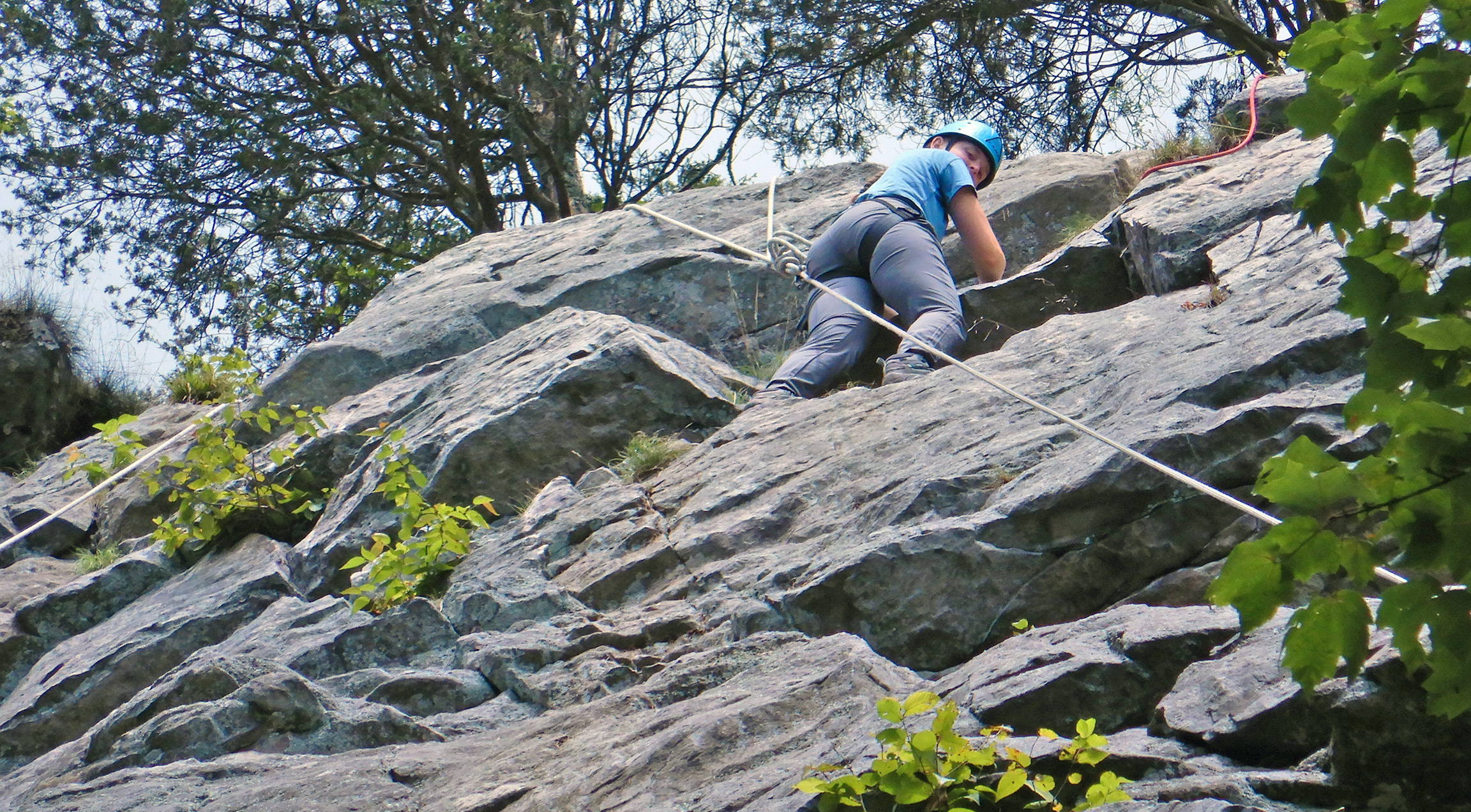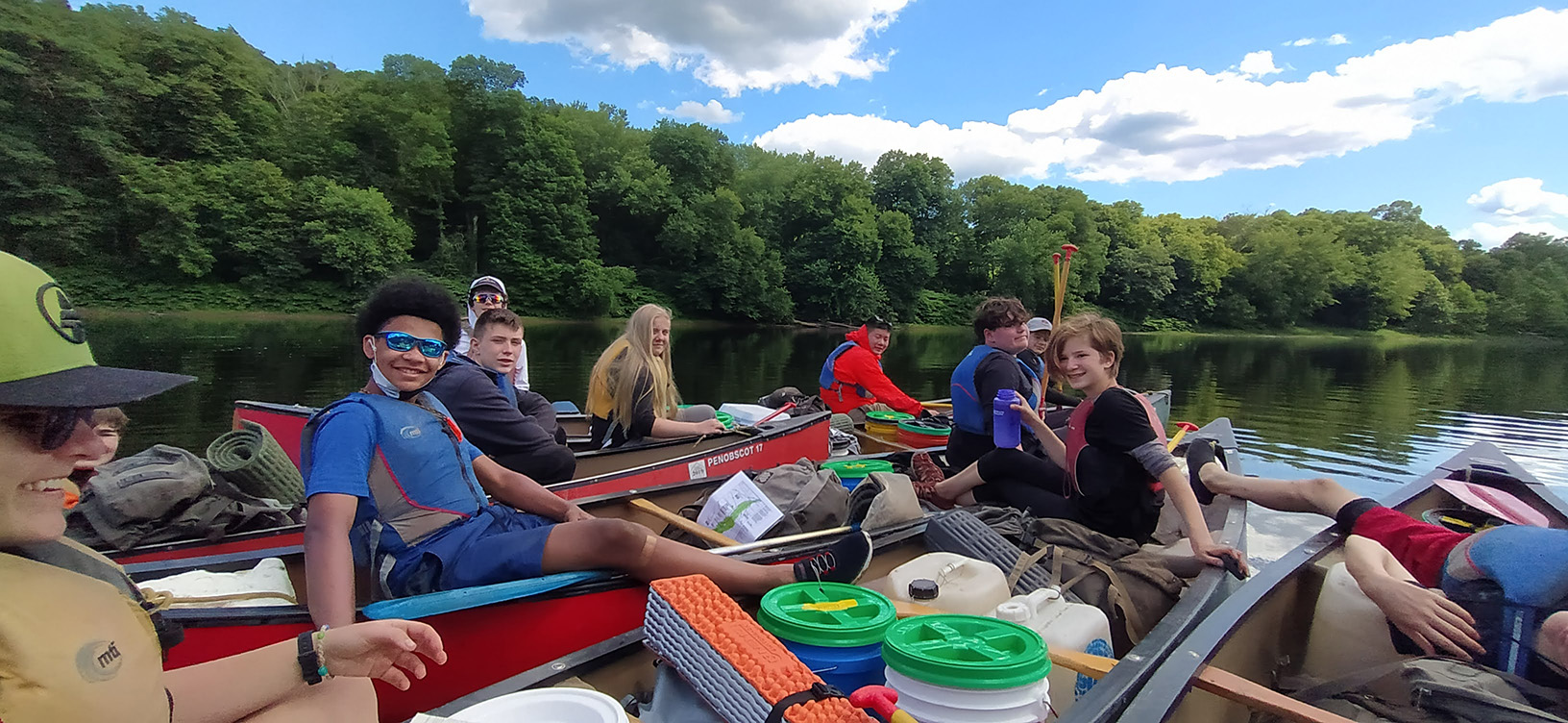 Community Programs
2021 also saw the return of many of our free Discovery Day community programs.
Over 400 community members participated in fun Outward Bound activities at The Discovery Center, including canoeing, ziplining, and rock climbing.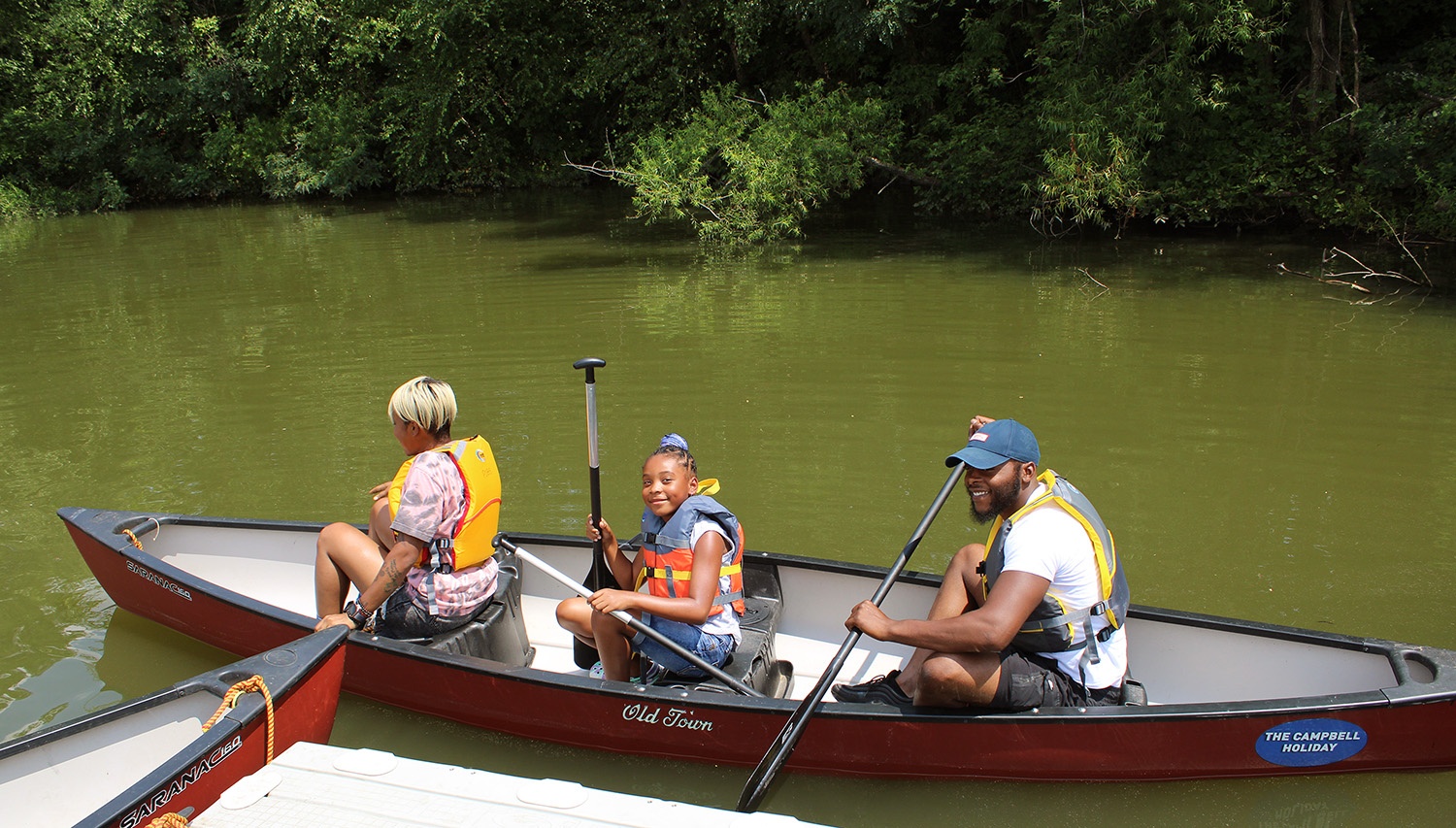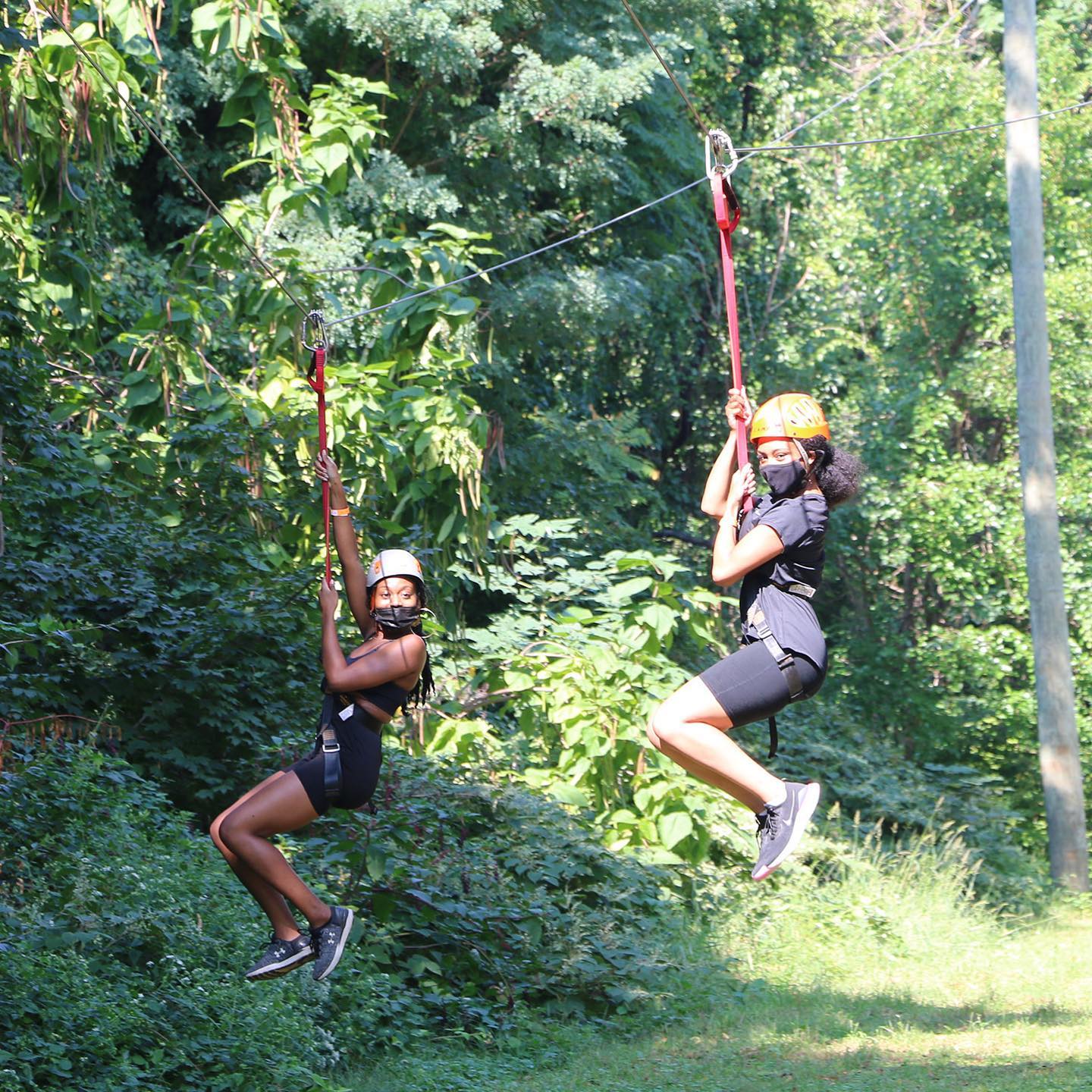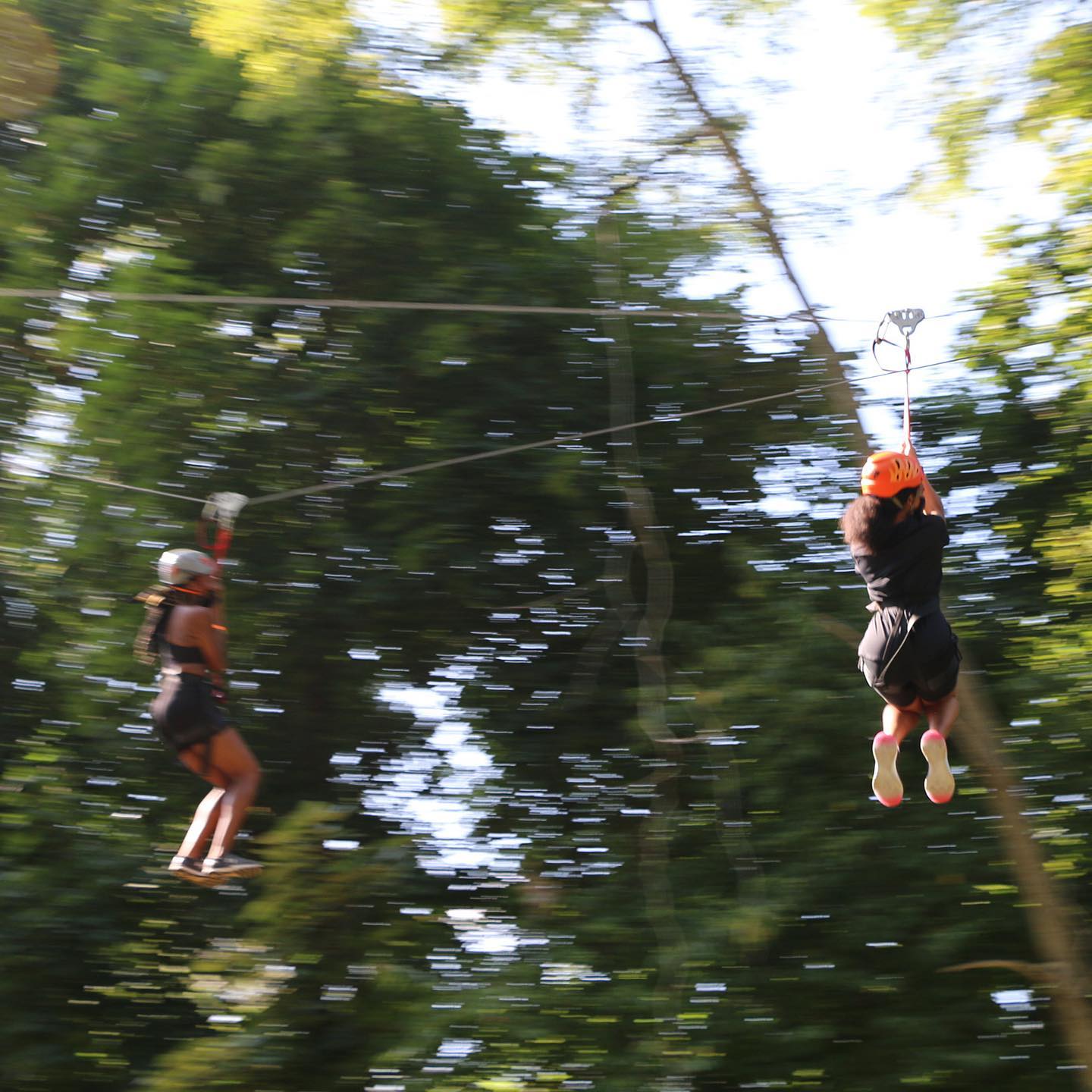 We look forward to connecting with our neighbors as we continue our Discovery Day programming in 2022 (see The Discovery Center website for a calendar of events).
Alumni Events
We held our first Outward Bound alumni reunion event in 2021!  The alumni hike and cookout brought together POBS alumni as well as folks in the greater Philadelphia region that have participated in any Outward Bound program throughout the years. (If you're an Outward Bound alum in the Philly region, join our network!)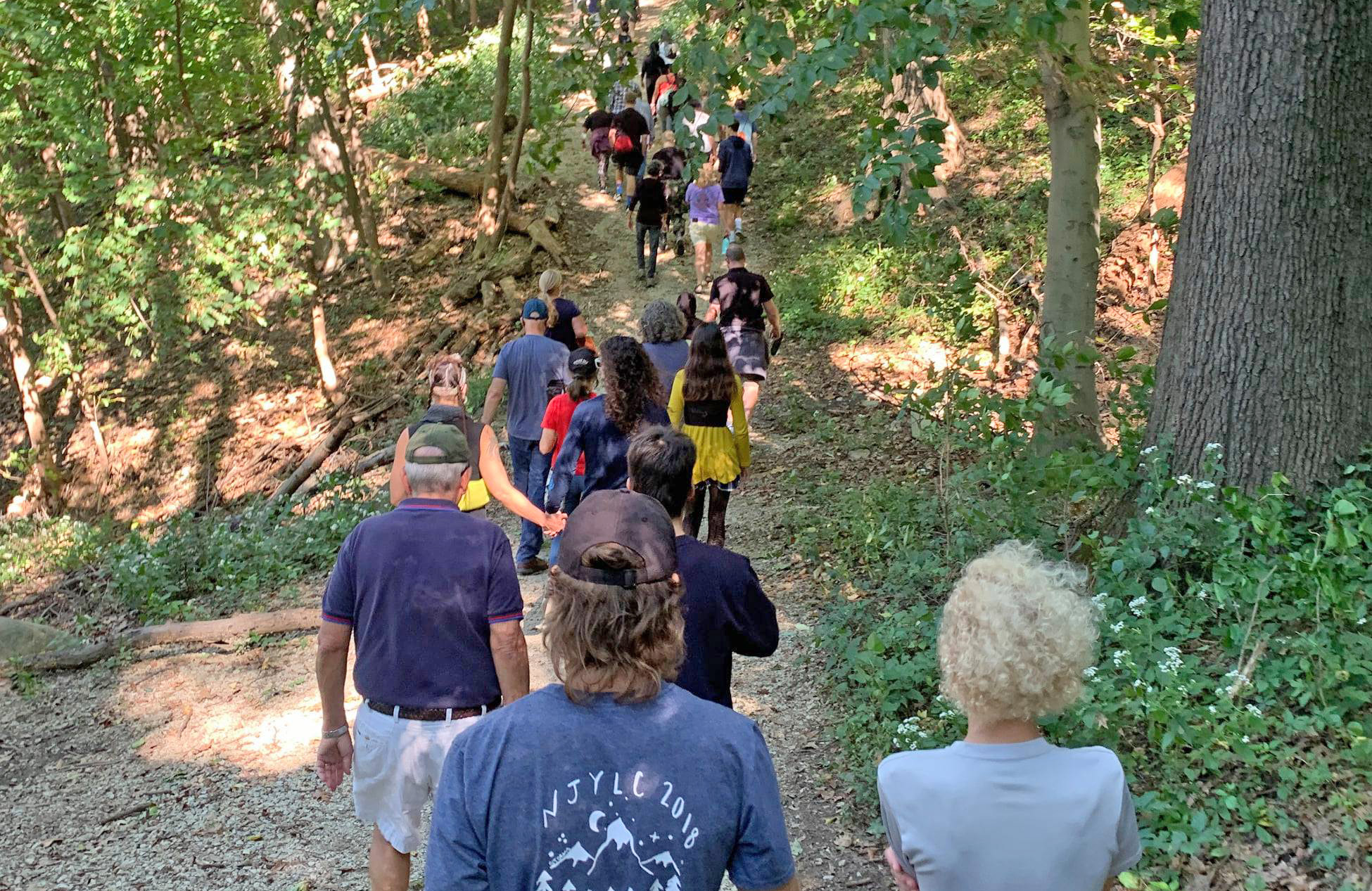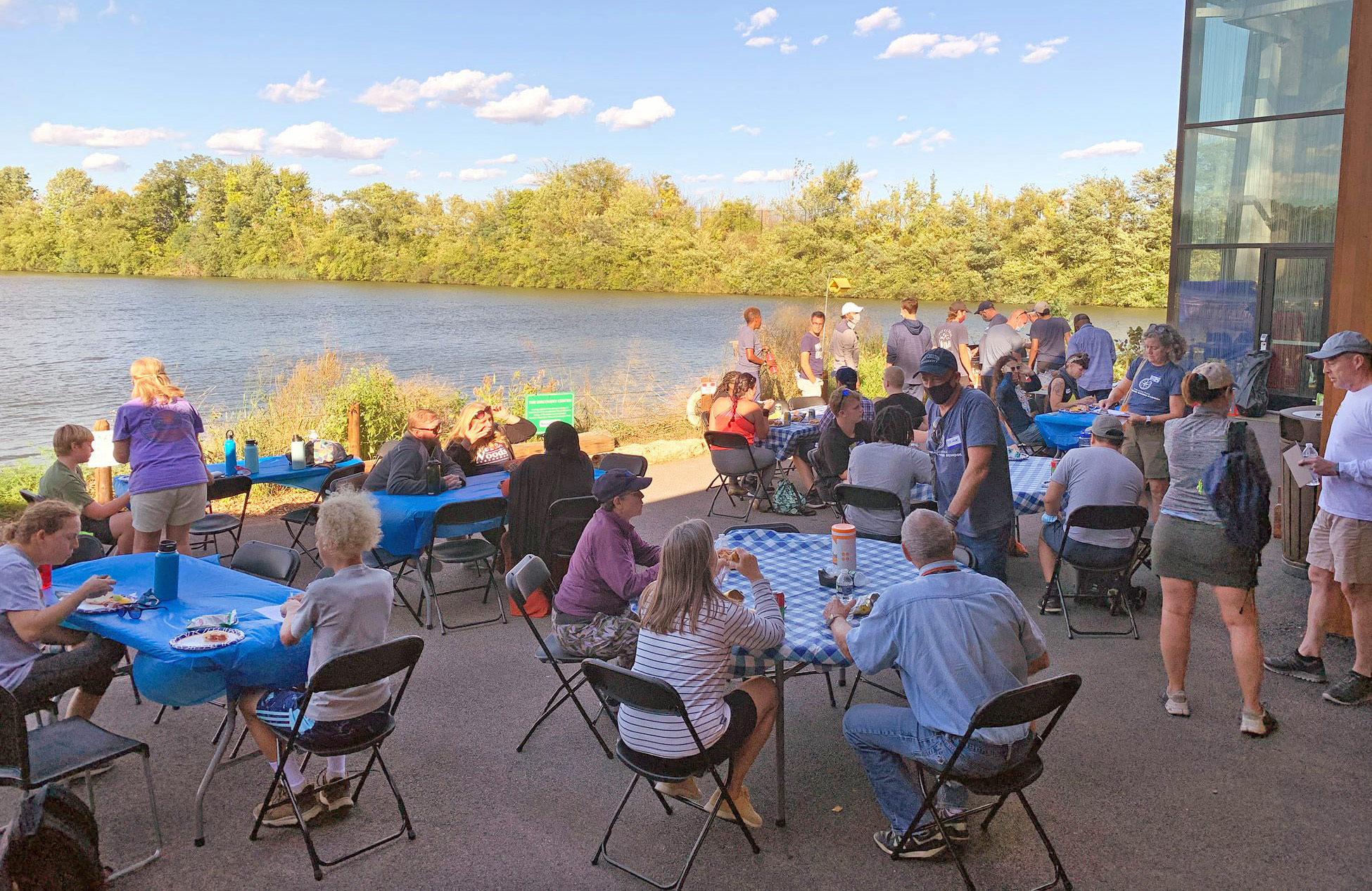 We cherished every single moment with our community in 2021 and are looking forward to another great year of challenge and discovery in 2022!