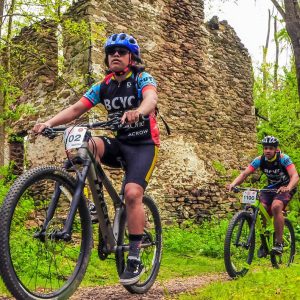 I know the students had a blast when they went rock climbing with y'all! They were all brand new to doing anything of the sort and it was great to see them all working together and supporting each other throughout the evening. 
While we coach them in cycling and encourage them to be positive and supportive for their teammates, cycling is still mostly an individual sport with individual goals and gains. Having them participate in an activity that requires so much attention and trust helps to build bonds and connections that go deeper and are more permanent. They need to rely on good communication, peak awareness and a sense of adventure and daring. 
There were definitely one or two students who were afraid of heights but weren't afraid to tell others that they had climbed high enough. In a world where people, especially men, are often picked on for not doing what the group does or not being as comfortable in high risk situations as others, it was refreshing to see these individuals draw specific boundaries and have those boundaries respected and honored. 
After the activity, many of them said they'd do it again and were very proud of themselves for having pushed themselves out of their comfort zone.
Kieran Campbell
Bicycle Coalition Youth Cycling Program Coordinator