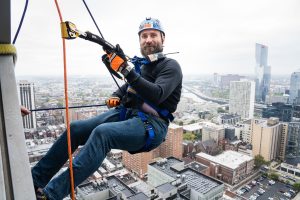 Three Philadelphia educators went "Over the Edge" for Building Adventure, Philadelphia Outward Bound School's (POBS) bi-annual fundraiser which supports outdoor education programs for more than 100 public and charter schools and youth-serving community organizations in and around Philadelphia.
The call went out to hundreds of Philly educators to enter the lottery for a chance to take part in this high-adrenaline 315 foot descent down Two Commerce Square. The lottery winners who rappelled were April Gonzalez, an English teacher at Olney High School, Allyson Sylverman, a Learning Support teacher at James G. Blaine Elementary, and Jake Goforth, Climate Manager at James G. Blaine Elementary.
"I entered the lottery just to see what would happen," said Gonzalez. "I didn't think I'd actually be chosen but I was excited and nervous that I was!"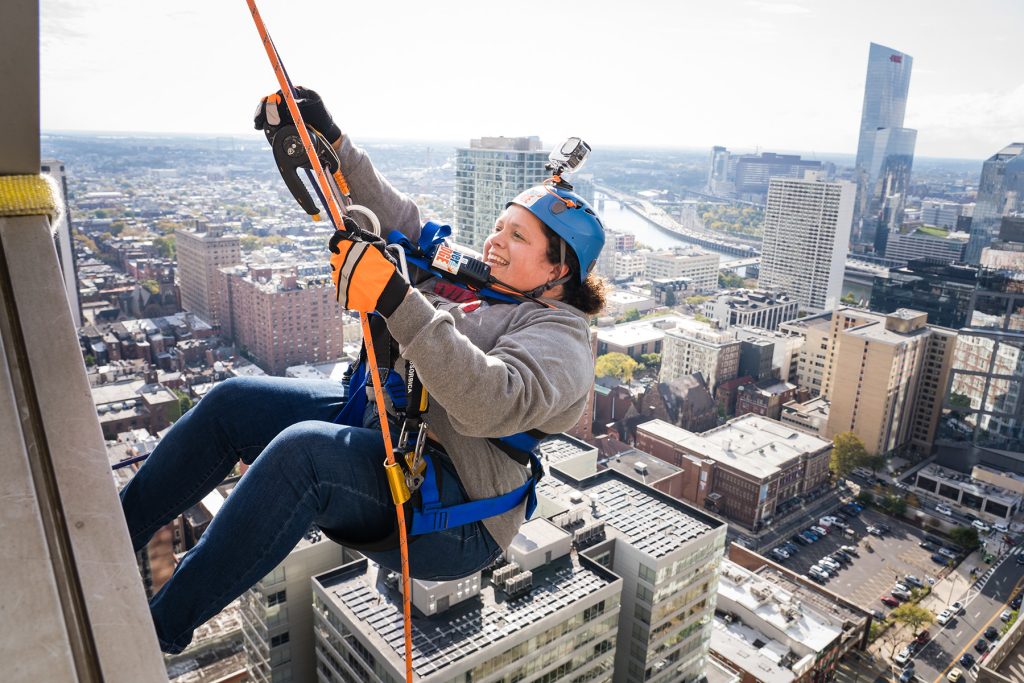 "I wanted to get out of my comfort zone," said Sylverman.
"It sounded like fun!" said Goforth.
Beyond the curiosity and challenge aspect, however, these educators all had meaningful reasons for participating in Building Adventure.
"Outward Bound gives students an opportunity to challenge themselves and experience fun in novel ways they might not otherwise encounter," said Goforth.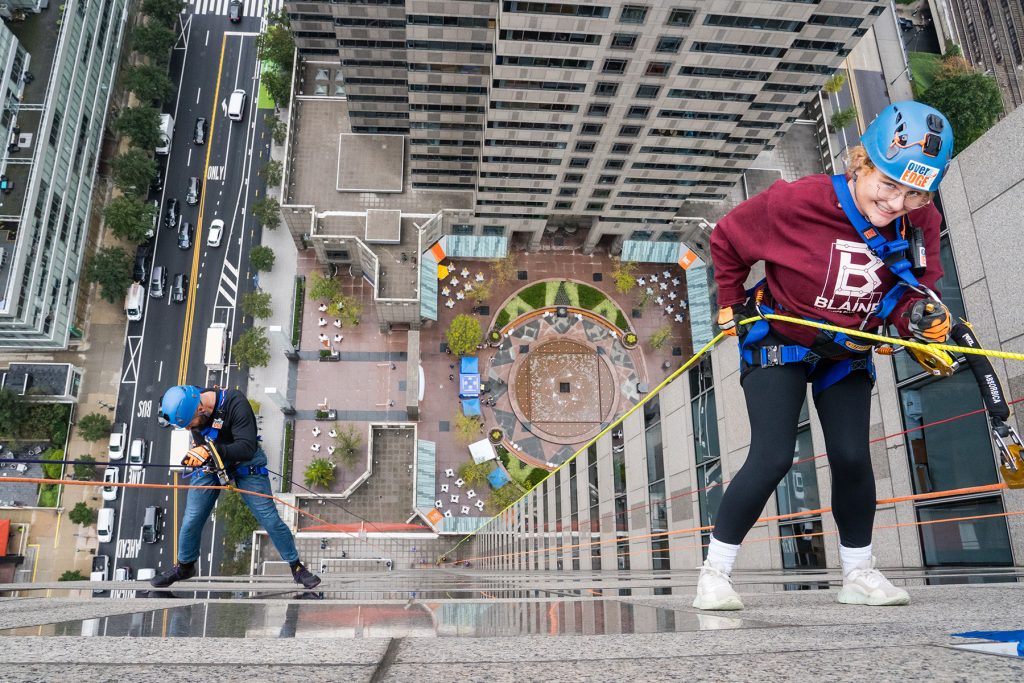 "I've seen how Outward Bound is a positive force for our 9th graders," said Gonzalez. "The activities help them get to know their classmates and work together. The encouragement is amazing to see especially when students are nervous about performing a task or get stuck, their classmates are right there cheering them on. This experience transfers over to the classroom because now they have a sense of team and support."
Gonzalez is quick to add that along with her students, she too benefits from POBS courses.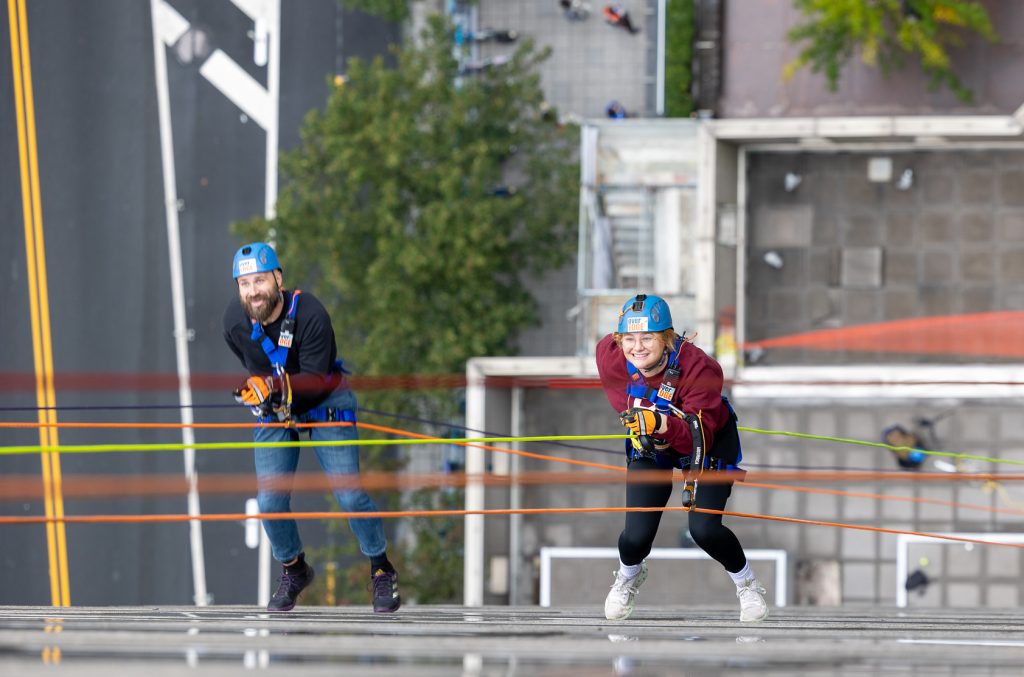 "Outward Bound helped me see that I can accomplish difficult tasks and not to shy away from them," said Gonzalez. "I'm more capable than what I initially thought — I just need to get out of my own way sometimes!"
Congratulations to these Philadelphia educators who lead by example and who show up every day for their students!