The day Aaron Bonfante's life changed began in the usual manner, with a busy morning in his office at Commerce Square, the high-rise office building complex in Center City Philadelphia where he worked as an auditor with a global accounting firm.
Then, just after a lunch spent daydreaming about rock climbing, something caught his eye.
"People were rappelling off the side of the building across from me," said Bonfante. "And I'm like 'what the hell is going on?!'"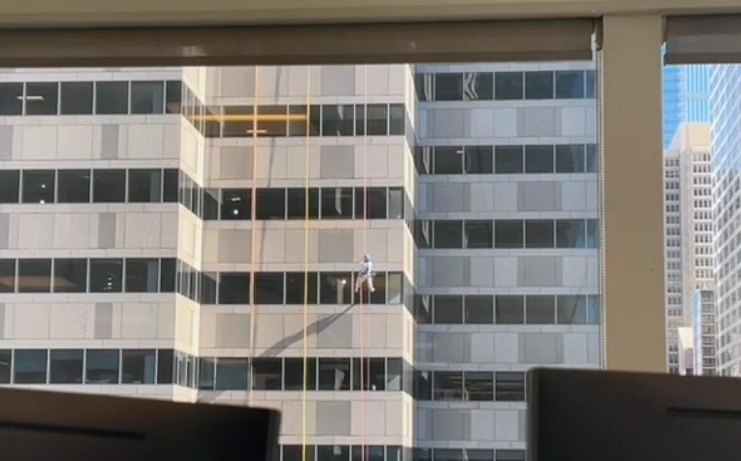 As Bonfante found out, Building Adventure was going on. Building Adventure is the biennial fundraising event for the Philadelphia Outward Bound School (POBS), in which hundreds of participants raise money to earn the opportunity to rappel down the side of a skyscraper in Center City. That skyscraper was the twin to his office building in Commerce Square.
Bonfante had a bird's-eye view of the action.
"My first thought was, I want to be doing that!"
He decided to investigate.
Down in the courtyard between the two buildings, Bonfante was surprised to see someone he knew. "My friend Jenn Raymond was there. I knew her from my climbing gym."
Raymond is the Scholarship and Recruitment Manager for POBS. Normally the recruiting part of her job refers to bringing students into the POBS fold, but this time her charms landed POBS a new Apprentice Instructor.
"She told me all about POBS and the Apprentice Instructor program, and how to apply," said Bonfante, adding, "It's nice to have Jenn on your side."
After speaking with Raymond further, Bonfante decided to leave his auditing position to start with POBS as an Apprentice Instructor. "I thought, it's time for me to take a leap. This was a chance to avoid being stuck working a desk job."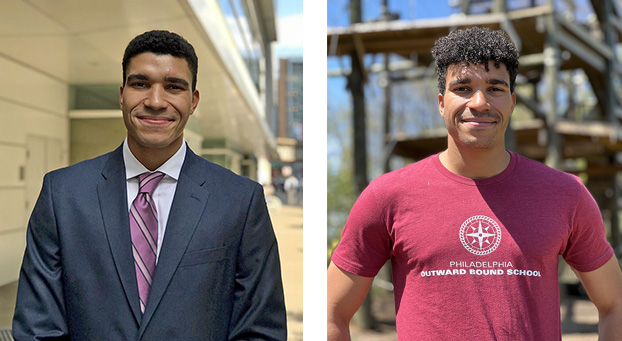 Bonfante's love of climbing and the outdoors precedes his days as a desk jockey. "When I was in college I got into climbing and the outdoors. I brought it back to my friends here in Philly and would kind of be their guide and take them out climbing. That's what made me think, 'maybe I could be good at this.'"
Bonfante's training to become an Outward Bound Apprentice Instructor has been intensive but rewarding. There is one aspect that stands out. "New staff travel. It was great. A week of no phones, awful weather, and also great weather at the end. It rained so much! And one morning we woke up and our tarp was frozen. I've never camped anywhere close to winter time. Experiencing that was like being at one of my lowest lows. But then we all look at each other, and no one wants to go home. It was awesome."
Bonfante has no regrets about leaving his office job to go Outward Bound. "Outward Bound means getting out of your comfort zone in a place that is not easily accessible to you. Somewhere you haven't been. Somewhere you need to explore."
Have you ever wondered what it takes to be an Outward Bound instructor? Check out our article, appropriately entitled What it Takes to Be an Outward Bound Instructor >