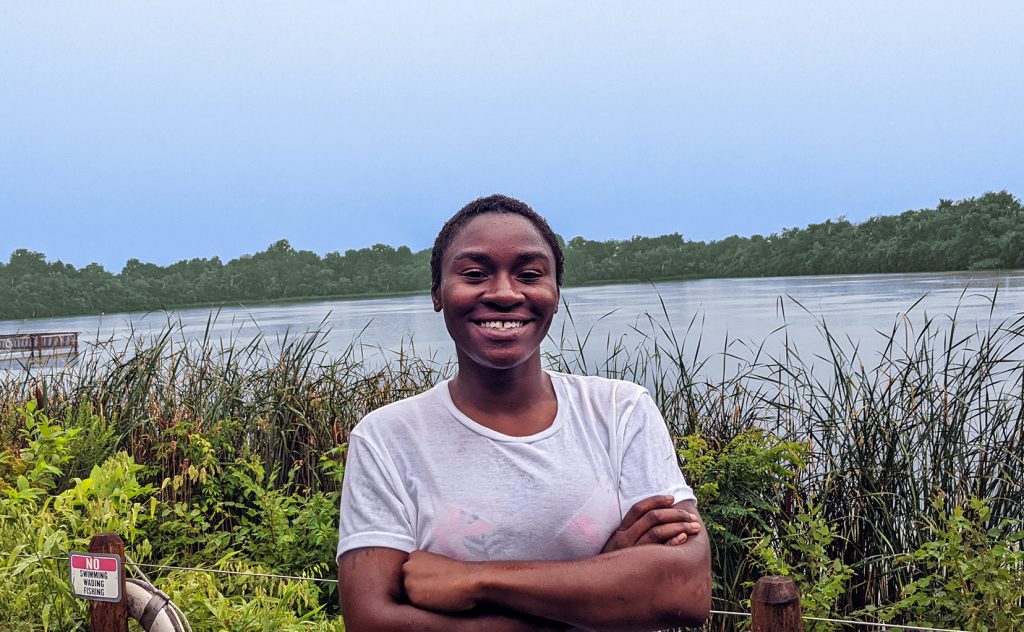 "When I first came to The Discovery Center, I immediately had that home-away-from-home moment," said Erica Wiggins, a lead instructor at Philadelphia Outward Bound School (POBS).
Wiggins' Strawberry Mansion roots run deep – both she and her Mom grew up a few blocks away from what is now The Discovery Center. "The Strawberry Mansion Reservoir used to be my Mom's source of drinking water," Wiggins shared. "She used to run around this reservoir, go fishing and swimming."
Wiggins, 24 years-young, has the type of hometown, coming-of-age story that provides sorely-needed perspective from the communities we serve.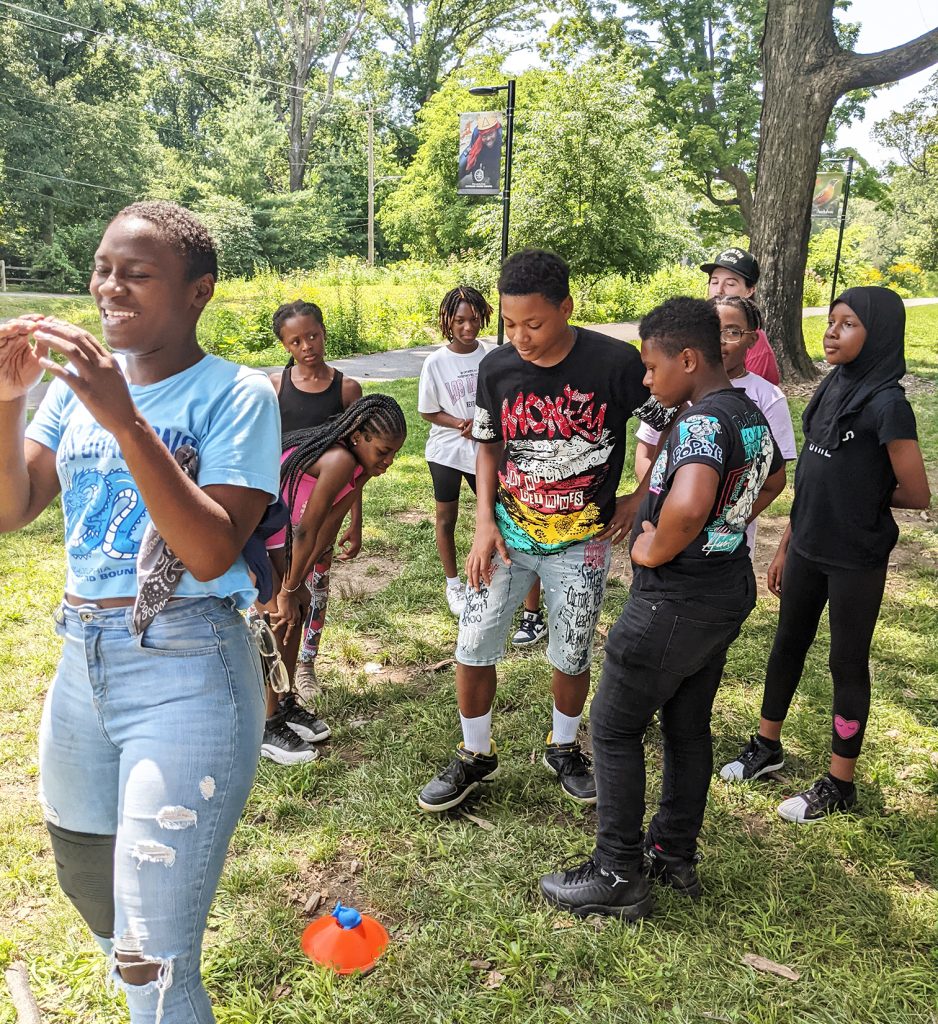 "Working for POBS is everything I hoped it would be," declared Wiggins. "Especially being a young, inner-city, urban kid that had no prior experience being in the wilderness, camping, or getting on a challenge course. Now I get to pass on what I've learned here to other people that look like me."
Wiggins' ability to relate to POBS' students stems from her lived experiences navigating both the beauty and challenges of growing up here.
"Being a kid from North Philly was very tough," she said. "It was a struggle trying to find my way, and to figure out what I wanted to do in my life and in adulthood. What I did know was that I wanted to be happy and make some money."
Towards the end of 11th grade, Wiggins enrolled at Youthbuild Philly Charter School (YPCS). Part of her enrollment process included pursuing a vocational tract.
"I went for green-building construction," she said. "It was like an energy conservation trade program. I got my OSHA 30 certification there, which indicates I completed 30 hours of construction training."
A mentor at YPCS saw Wiggins' passion for sustainability and climate change, and suggested an environmental stewardship program at PowerCorps, a longtime partner of POBS.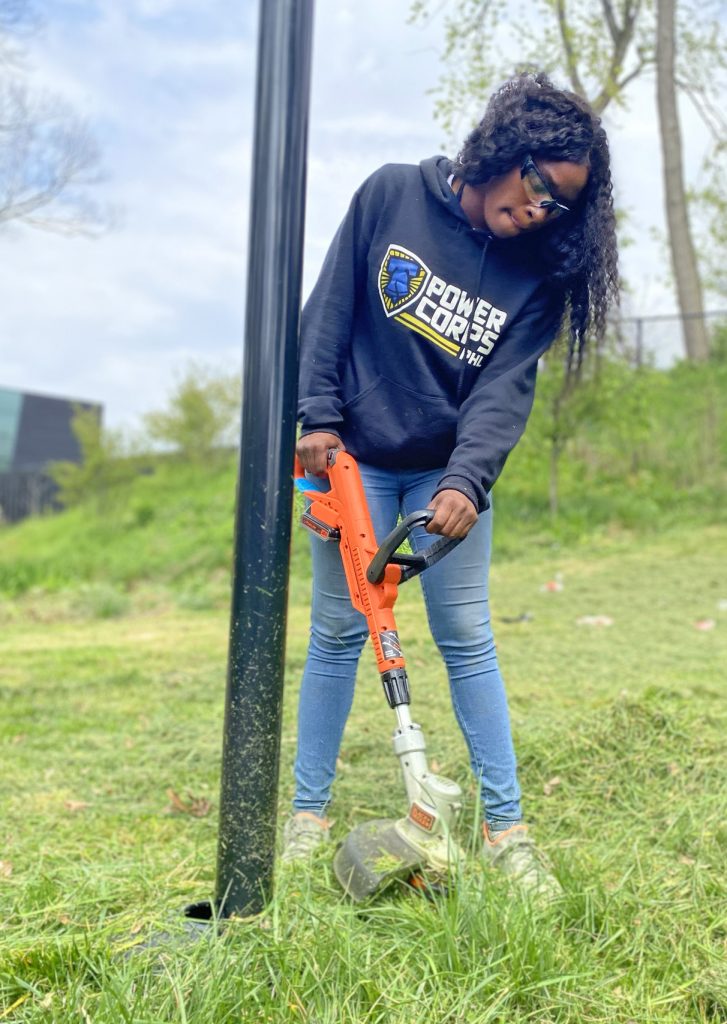 Wiggins enrolled in a 6-month urban forestry fellowship through PowerCorps. "I specialized in tree and trail maintenance, identifying and diagnosing diseases on plants, things like that," she said. "As part of the fellowship, I spent some time working at The Discovery Center. And even though I grew up a few blocks away, I didn't even know this building existed!"
"I'd see these POBS instructors walking around The Discovery Center all suited and booted in helmets and harnesses, and I'd be like 'Wow! They look so cool!'" said Wiggins.
"I'd be doing maintenance around the facility, and see these instructors 50 feet in the air on the Aerial Teams Course and just think, 'I want to do that so badly!' I was just infatuated with seeing POBS instructors in their element, working with kids, changing lives, being awesome dare-devils up on ropes courses. I'd never see a frown on these instructors' faces. They were all happy, smiling, sweating, just having a good time!"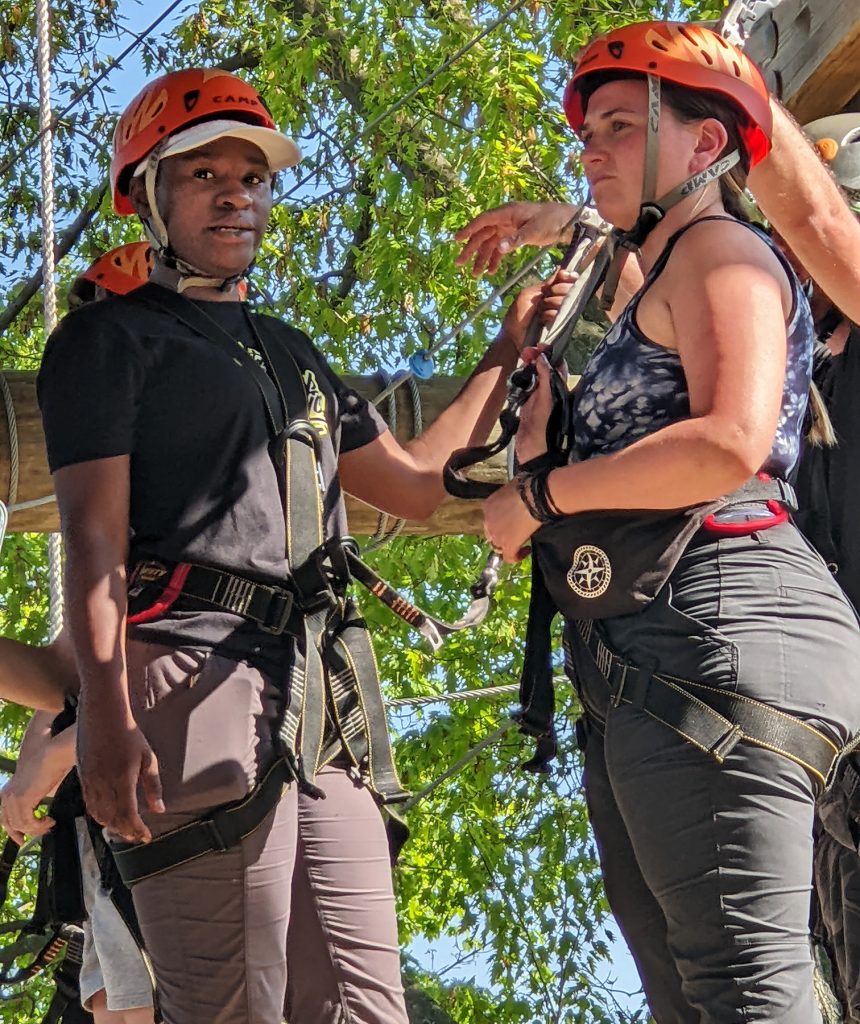 Wiggins applied and began working with POBS in June 2022, and takes pride in her hometown nature oasis. "There's nowhere in the city where you get this much peace, this much nature, this much beauty – free of charge!"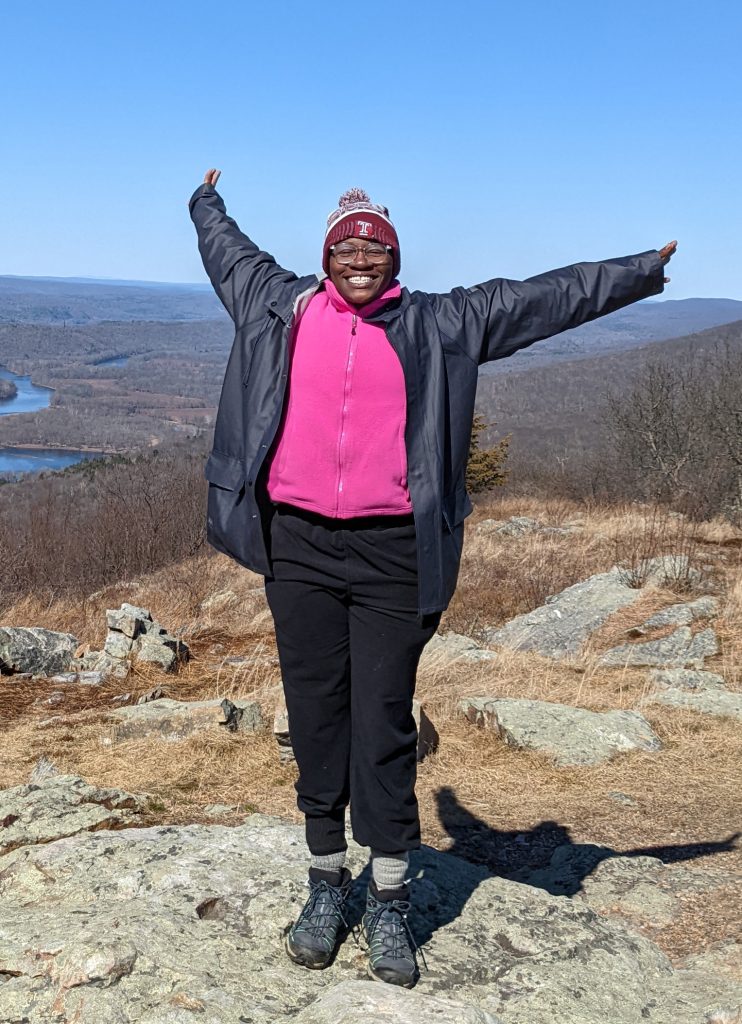 Wiggins enjoys working day programs and expeditions with a diverse range of groups – including folks who grew up a few blocks away from The Discovery Center, just like her. "It's given me an opportunity to do things I never had the chance to do before. I'm just grateful, it's worth more than anyone will ever know."
Her words of wisdom to the young people who are currently growing up in Strawberry Mansion? "Take the opportunities that you're given. Use it to your advantage. Make the best of it. Be committed and dedicated. If you have any inclination in your mind that you want to do something different and out of the ordinary, just do it! You never know what can be lying on the other side of that door. I promise it'll work out!"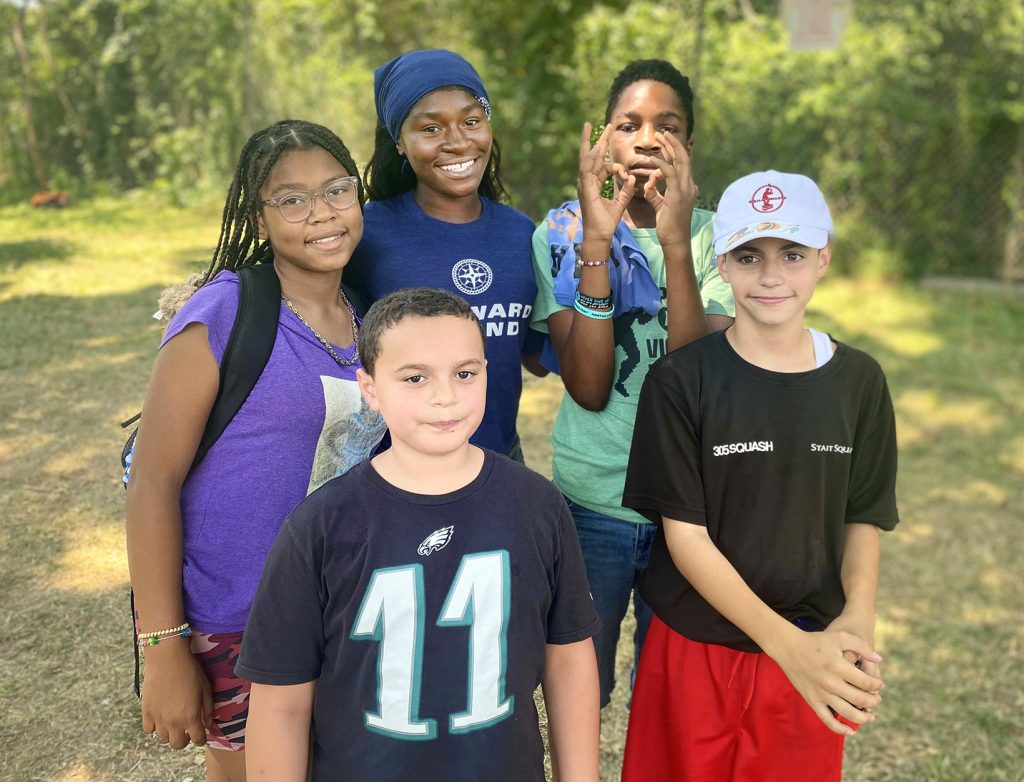 Interested in working with Erica Wiggins as a POBS staff member? Check out our Careers page for more info >