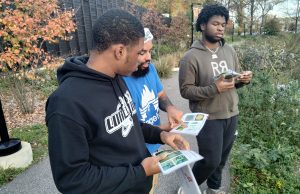 The Philadelphia Outward Bound School is currently working with Audubon Mid-Atlantic on a paid internship program for high school students at The Discovery Center in Fairmount Park.
The Environmental and Outdoor Leadership Program is a 10 week internship program that exposes Philadelphia high school students to nature & the outdoor industry through lessons in local conservation, watershed protection, leadership development, and career exploration.
Students will:
Learn about the flora & fauna at The Discovery Center.
Gain an understanding of issues facing the Delaware River Watershed and what they can do to increase their stewardship in the environment.
Meet other high school interns with a similar interest in the environment and participate in team building opportunities to grow their bond with program staff and the other interns in the cohort.
Be exposed to career paths in the environmental sector via a career panel and learn what they can do to enter their chosen career path.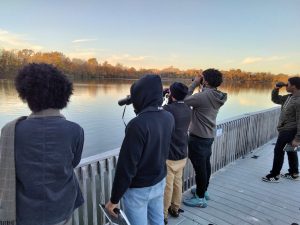 The program is 5 hours per week after school, including a few weekends opportunities for extra hours.  This is a paid internship program at $16 per hour. Our spring internship cohort is March-June.
Preference given to students living in Philadelphia's 19121 & 19132 zip codes.
Application deadline is February 24, 2023.
Interested students should state their interest by emailing Jose Santiago at [email protected].