Every day men and women in uniform return from active duty only to face the unexpected challenges of readjusting to life at home. Outward Bound's expeditions for Veterans are designed to help ease the often difficult transition home by drawing on the healing benefit of the wilderness, teamwork, and challenge. Thanks to the generous support of our donors, we are proud to offer free tuition and travel to veterans and active service members, like Brad Brown. We were lucky to catch up with Brad recently about his expedition and hear how even now his crew continues to be an anchor of support in these challenging times.
Did you notice other veterans supporting each other on your expedition?
Some people were having issues with social anxieties, and I noticed a lot of us coming up and letting each other know "hey, I'm here if you want to talk" or "I'm feeling the same way." Next thing you know it starts a conversation, and you sit around and you can start to talk. That helped alleviate those anxieties.
Evening meetings can be a time that brings the group closer together. Did you observe your crew building trust and opening up during the evening fires?
Right before we did the whitewater rafting trip, we had a good evening for sitting around and talking and learning about other people's situations. We started realizing that these other people have gone through some of the same stuff I have over some period of time. And yet, we're all doing similar. You feel like you're not alone. I think that's an important part. I felt like there were other people in the same boat. We're not just out there floating down that river alone.
Did you find that this expedition helped you recommit yourself to any personal goals?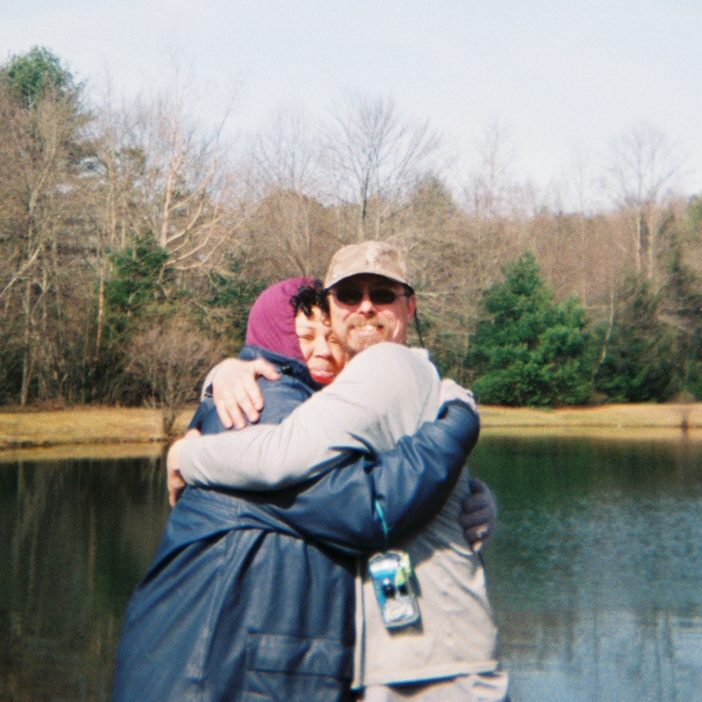 One of the things I needed to do to continue improving my physical health was to work on better mental health. To do that, I needed to be able to be around people more, and I was certainly not getting around as many people as I needed to. We did our final circle up in a park in Philly after getting cheesesteaks and being in that crowd with the other vets helped me move through that challenge. When I got back, I was able to go out more and be in that kind of environment without as much anxiety – I wouldn't say there is none, but not as much. It helped me continue striving for better mental health and because of that, I was able to continue with my physical health.
Do you have accomplishments in your life after the course that you feel proud of?
I'm the membership coordinator at the largest brewing club in my city now. I feel like that's been a big, big accomplishment. There's a lot of people, and now I'm serving in this leadership role on the board. That's something I would have had a much harder time doing just two years ago.
Do you feel like your Outward Bound experience or your military experience have helped you in the midst of the pandemic this year?
When you get deployed, you pretty much do whatever you're told to do and you don't get to make your own personal decisions. A lot of people are having a hard time right now with being told to stay home and being told they can't do stuff. In the military, I experienced that feeling of not being in control. I always longed to be in control and now that I'm out, I can be in control. But then what happened at the Outward Bound was I wasn't in control anymore. I wasn't in charge of what was going on – especially not the weather! One of the things that I've brought with me since then is that I don't have to control everything. Now during the pandemic, you go through the motions and deal with it. I'm not going to let it bother me and get me down. My youngest son is having a harder time with it because he's a social kid. He just got into baseball and all the stuff is closed. Everything. That's been a challenge for him.
Is there anything about the Outward Bound experience that you feel is valuable for veterans?
One of the most valuable takeaways for me at the time was that I wasn't alone in the stuff I was going through, like PTSD and some other harsh memories. There were other people on my crew going through some pretty hard times while we were there. Seeing that, you realize you don't need to think about yourself all the time. Everything in the world doesn't have to be about the stuff that's going on right now in your life. It's important to be able to have that camaraderie and go, 'hey, we can help each other out.' You can see that you're not alone with it and there is help out there. There are other people who just want to find a way back to being people again.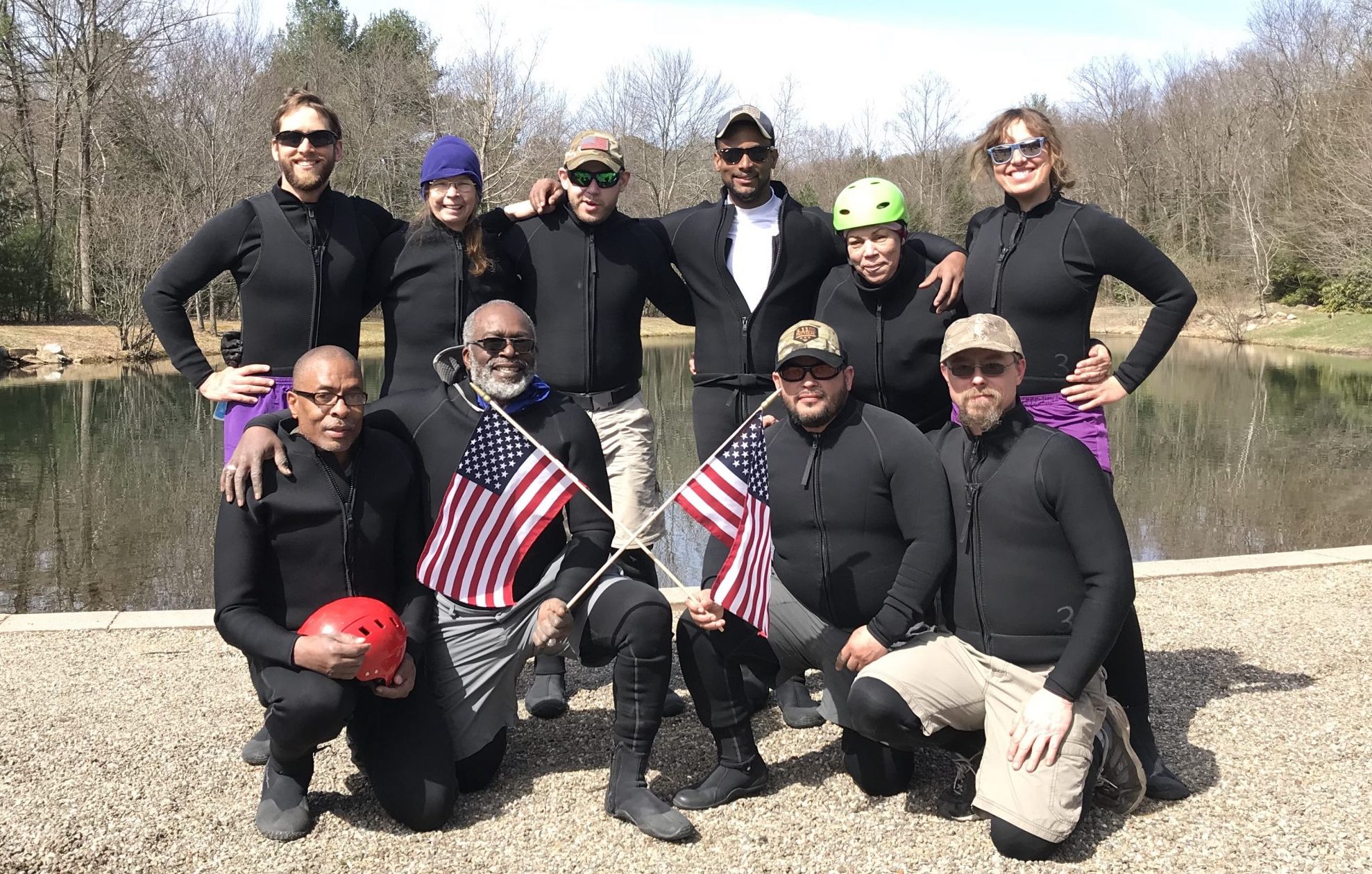 When you make some friends in that kind of situation, those people tend to stick with you. They kept in contact afterward. I can call any one of them. They're willing to just sit and talk with me all day. No questions asked. If I said, 'hey, man, I just need to talk,' they would stop whatever they were doing. Knowing that support is there is helpful. I know many veterans don't reach out to each other, especially when they're first getting out and having PTSD problems. They're not putting themselves out there. They're not seeking out other veterans. Coming together for Outward Bound is an eye-opener, an opportunity to see we are there, and it sticks with you.
Do you have advice for veterans who may be interested in an Outward Bound experience?
If you do have inhibitions about it, jump in with both feet, and you'll find you have something to take away. It's not as scary as it initially feels.