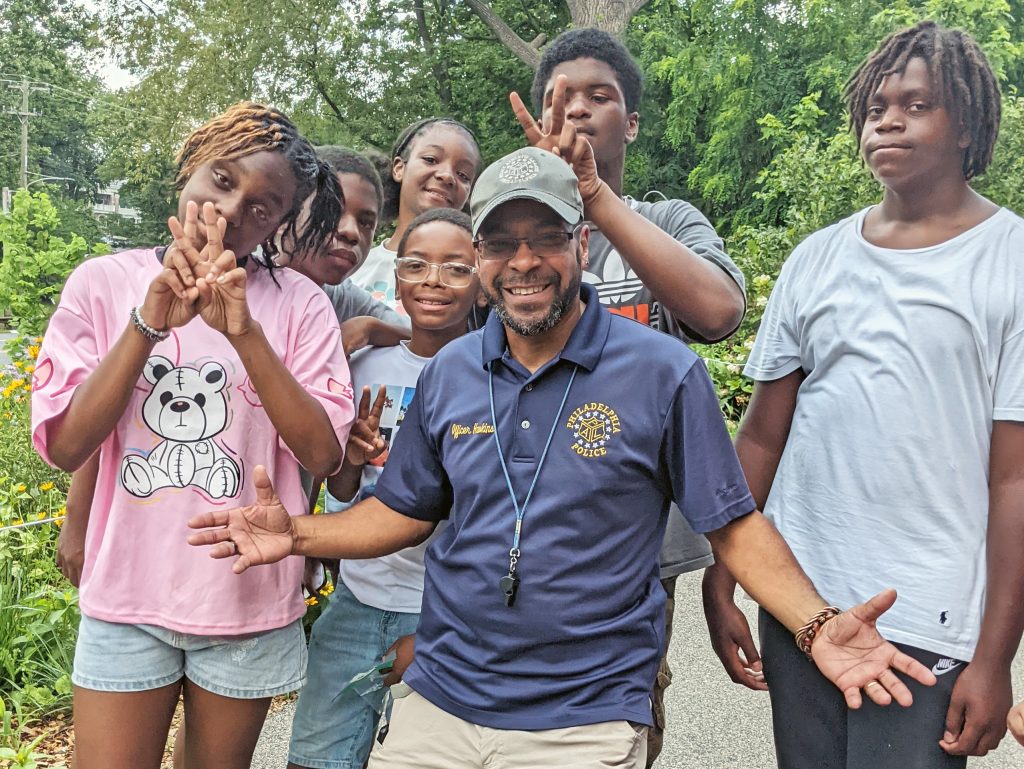 "When I bring Police Athletic League campers to the Philadelphia Outward Bound School, my goal is simply to open their eyes to something new," says Officer Glenn Haskins, Center Director of North Penn Police Athletic League (PAL).
"I want them to step out of the box, challenge themselves, and be ready to absorb what's coming. When they leave, I want them to be open to the next thing. I want them to make every step a step up. Because when you know better, you do better. It changes your life." Officer Haskins, better known as Mr. G by his students and community members, speaks from experience. "I used to be a PAL kid, too."
On July 13th, the Philadelphia Outward Bound School (POBS) hosted an Insight program at The Discovery Center for North Penn and Strawberry Mansion PAL Centers, which included 30 young participants and staff.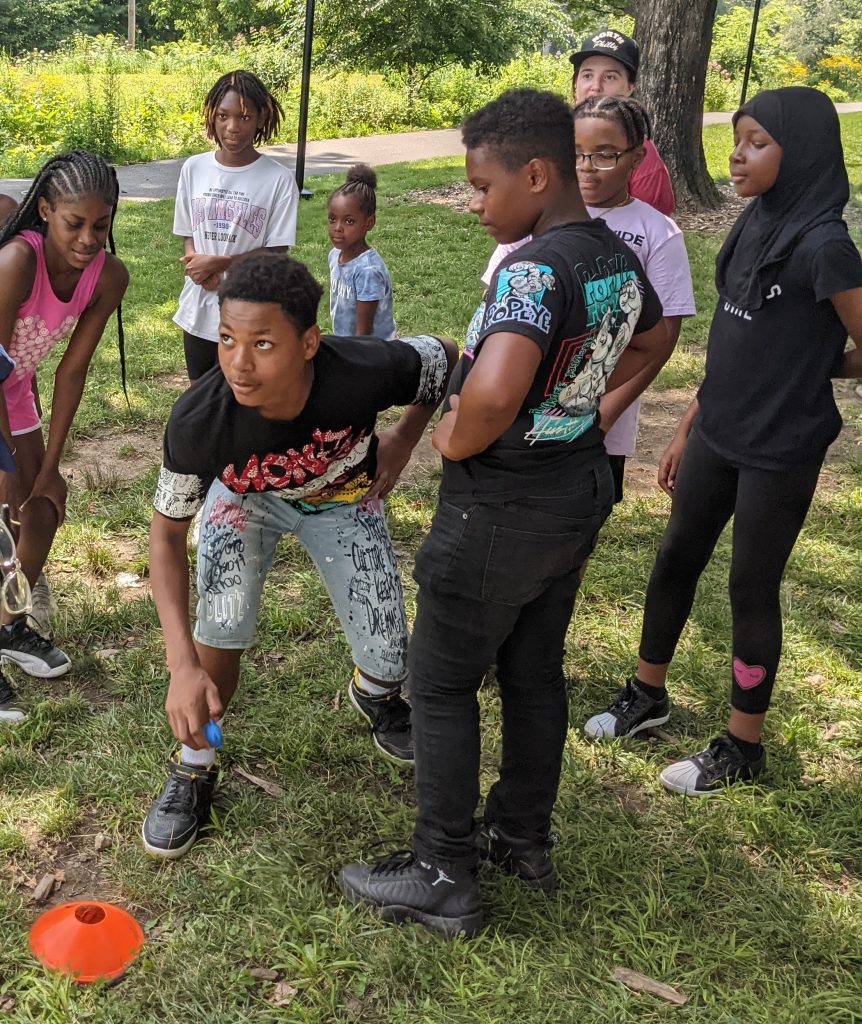 One of the core similarities between POBS and PAL is the emphasis on bonding through fun, physical, recreational activities. As its name suggests, PAL uses athletics as a medium for exposing youth to positive outlets around the city. And just as sports promote teamwork and collaboration, POBS programs foster community and personal growth through physical experiences. 
"Our organizations share that dynamic of connecting the youth and also the manner with which we engage them," said Mr. G. "We want these kids to look beyond the surface level. We want them to know each others names, we want them to know each other as people. I always tell them, 'when you call someone by their name, you restore their humanity.'"
The shared vision of these two organizations brought this partnership together and has allowed it to continue for four years now.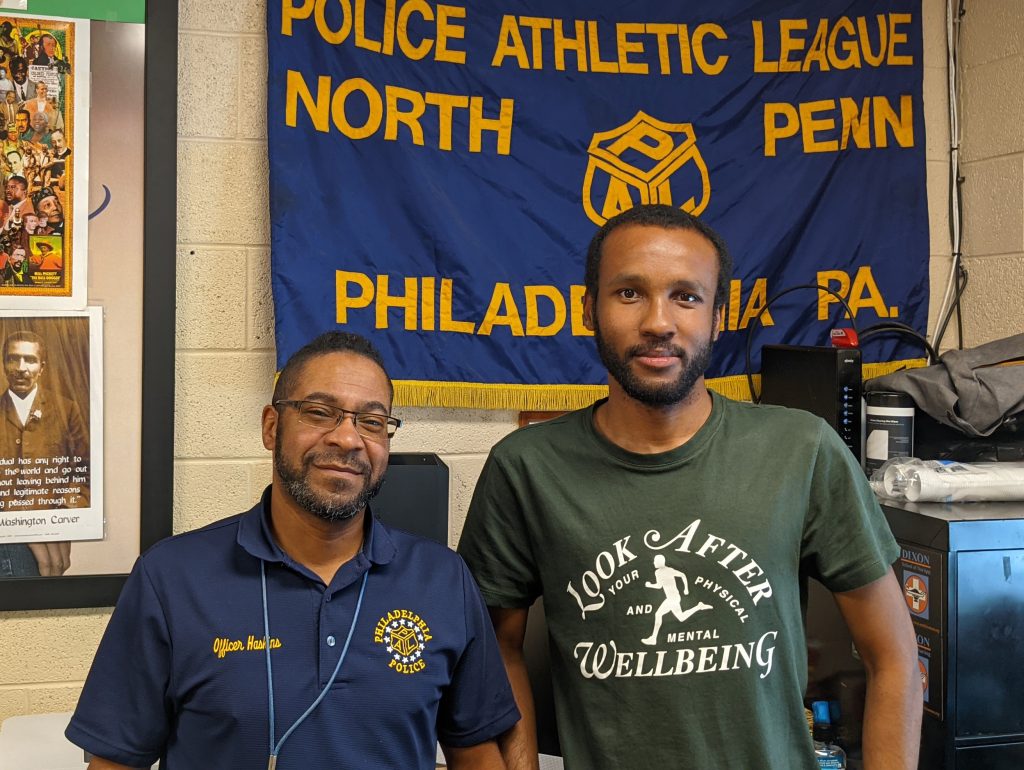 "Bringing people together is what we do at POBS," says Kadafi El-Kardah, Associate Director of Community Engagement. "The sole purpose of this partnership is about bringing together the youth and staff from the two North Philadelphia PAL Centers where they can bond, challenge themselves, and be exposed to opportunities outside of their normal routines. We always encourage staff to participate alongside their youth participants. We want to instill confidence and want everyone on the team to feel supported."
At the heart of this program lies a powerful vision: to bridge the gap between Philadelphia's youth and law enforcement officers who serve and protect their communities.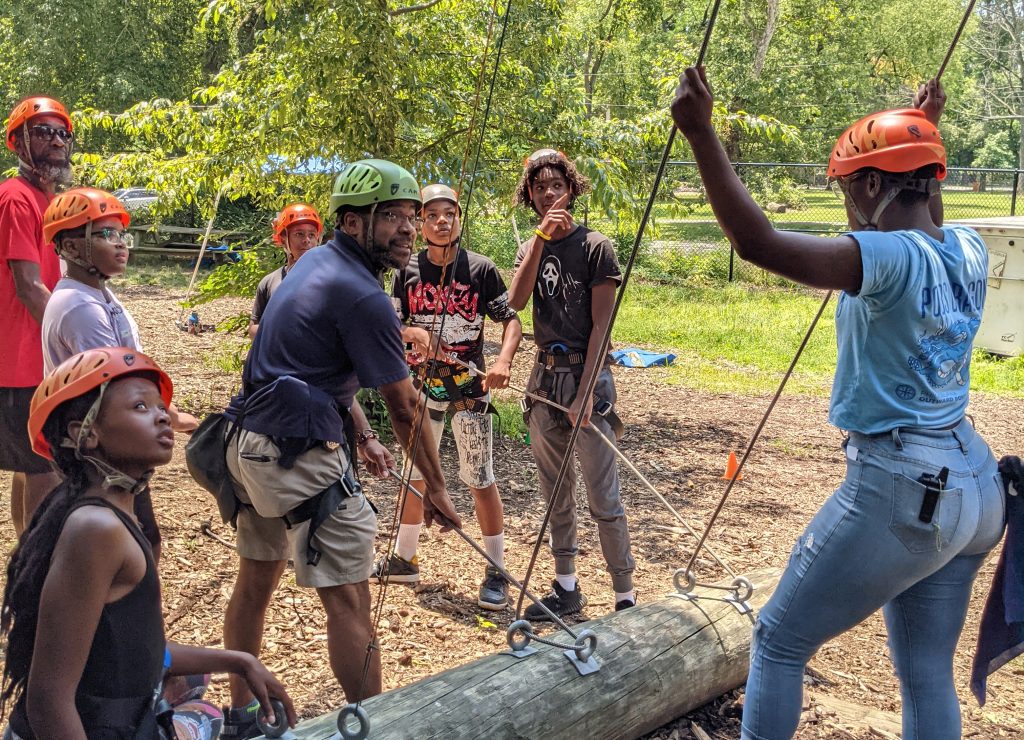 "The connection in the community, particularly the youth, when you have a good relationship with police officers is so necessary," says Mr. G. "The children get to see you in a different light and so do the parents. You're always going to have a small portion of people who see things that have happened in the past, and will always have a certain, adversarial perception of police officers. But for officers to engage in this way, it gives a whole different perception of the police. They haven't experienced officers whom they can speak with – officers they see all the time in the community, who aren't just passing through looking for trouble. They'll be more likely to tell officers what's going on since they'll have that familiarity."
Mr. G spent 24 years as a police officer, serving the same Philadelphia communities he calls home. In 2007, a friend suggested that Mr. G would be a great fit working with PAL. "He said, 'You'd make a really good PAL officer. You're already working with youth, you're working with families. What you're doing, you can apply it to PAL.' So I gave it a shot, and haven't regretted it for a day!"
He also has a long relationship with the physical space that is now The Discovery Center.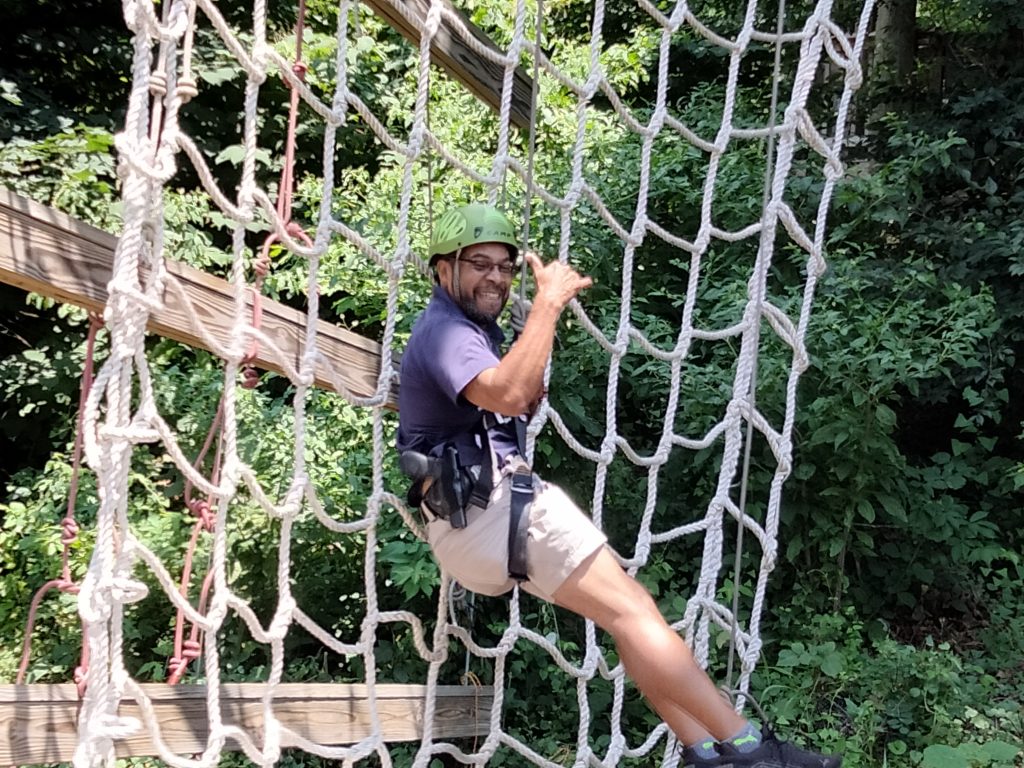 "I did my growing up here," he said. "The Strawberry Mansion Reservoir used to be totally off-limits. It was nothing pristine like this, nothing special. But there was a smooth path around the reservoir, so we just rode our bikes there anyway. I'd get in trouble with folks in the neighborhood for that, and with my Dad too. But what's been done here at The Discovery Center is nothing short of a miracle.  They turned this place that was off-limits into something pristine and beautiful. Now there are programs where you can spend a full day here and have at it – watch the birds, walk the trail, take out a canoe, or climb a rock wall. It's inviting! When I was coming up, the space wasn't inviting. When you look at it now, it's like, how can you not want to spend time up there?!"
Along with The Discovery Center, Mr. G enthusiastically champions POBS as an uplifting force in the community.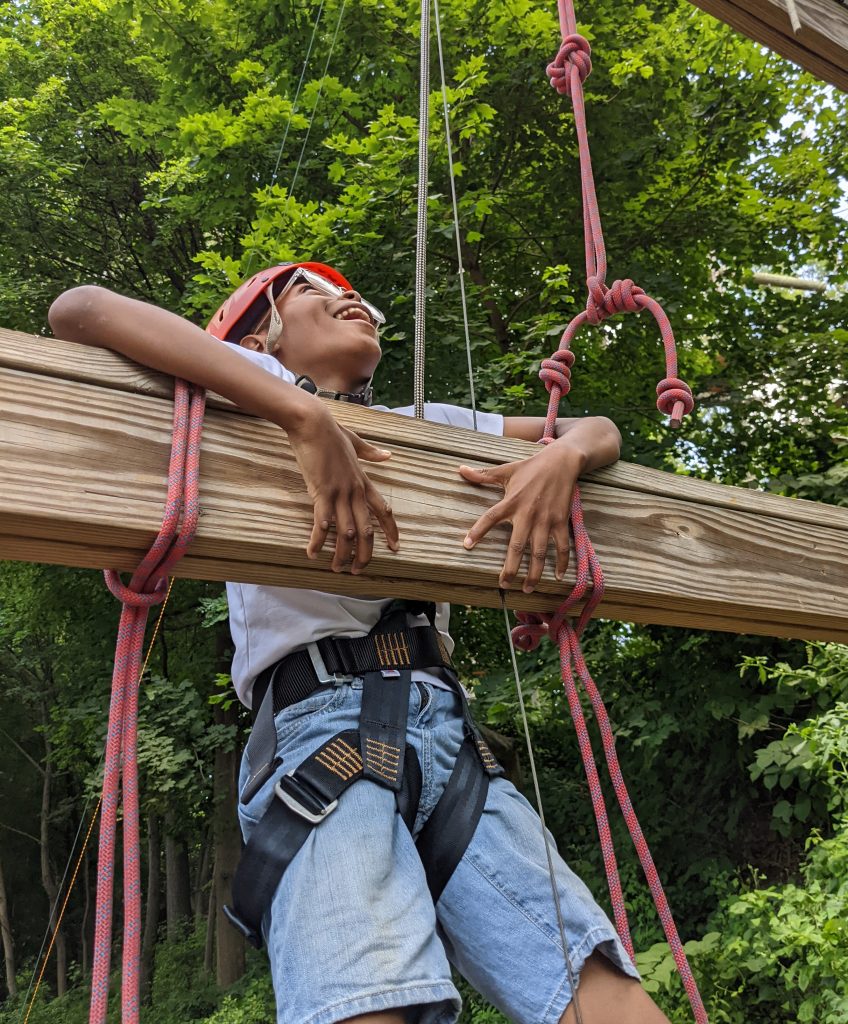 "POBS has great programs," he said. "It's not often the kids get to experience the confidence that comes with ziplining, climbing a rock wall, or canoeing. Everything is right here. The kids don't normally see those things in their neighborhoods. Once they realize it's all in their backyard, it changes the dynamic. Once you climb that thing, the next time it might make you say 'I can do this!' When they come here, they get a chance to be kids. Even better, POBS hosts some community days – free of charge!"
"We want people to know that we're a group of officers who care." said Mr. G. " We've been doing this for a long time, since 1947.  We're trying to do our small part: taking care of the community, helping the students make good decisions in their lives. As a result, now there are community members who just stop by and ask me all sorts of routine questions just because they feel comfortable enough to ask. That's what you want to create in the community – a sense of comfort."
North Philadelphia youth-serving nonprofits interested in scheduling a POBS Insight One Day program should email Kadafi El-Kardah at [email protected]. Individuals and families interested in public programs at The Discovery Center should visit the public program calendar here.