Every two years, the Philadelphia Outward Bound School pulls out all the stops for its peer-to-peer fundraiser, Building Adventure.
Building Adventure allows fundraisers to engage in a high-adrenaline rappel from the heights of an iconic Philadelphia skyscraper and become part of a community of fearless supporters that go "over the edge" for Outward Bound.
Each rappel participant must raise a certain amount to secure a spot in the event ($1,750 in 2021).  Funds raised support outdoor education programs for more than 100 public and charter schools in Philadelphia and across the region.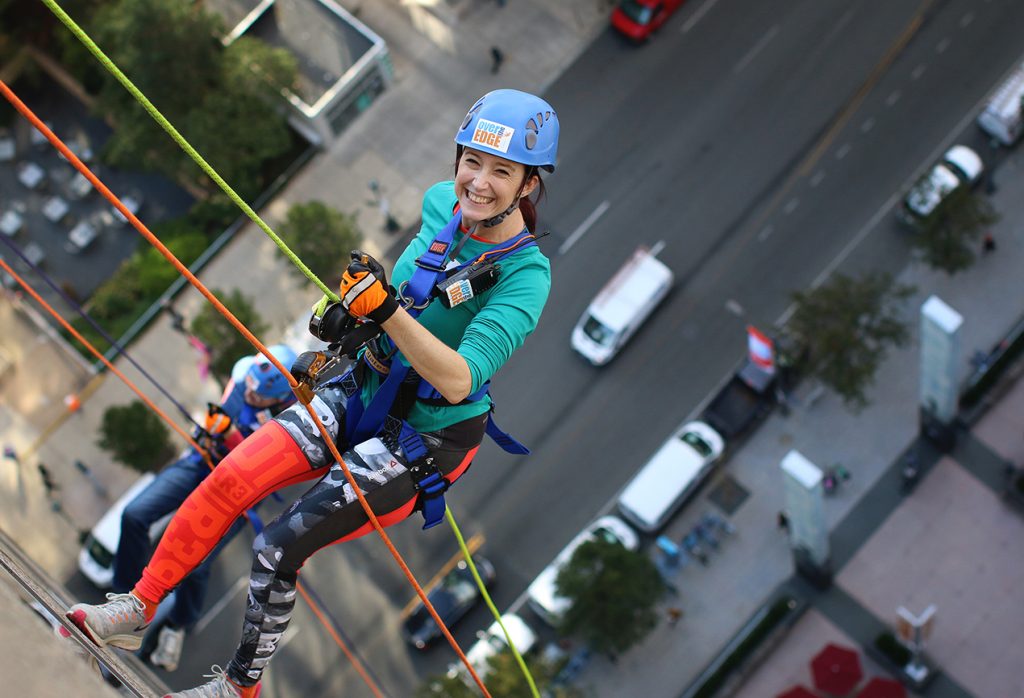 Participants can build teams and rappel with friends, coworkers and family members. No experience is needed and instruction is provided on the spot. Participants range from high school students to septuagenarians.
The next Building Adventure takes place in 2023. Read about the 2021 Building Adventure success, the educators who participated, and the media coverage received.
The generous support of donors and sponsors of Building Adventure allows thousands of students to experience Outward Bound's world-renowned experiential education programs. The Philadelphia Outward Bound School underwrites the cost of participation for 75% of our school and nonprofit partners. In 2019, 83% of our program's 8,000 participants came from low-income households in the Philadelphia region.