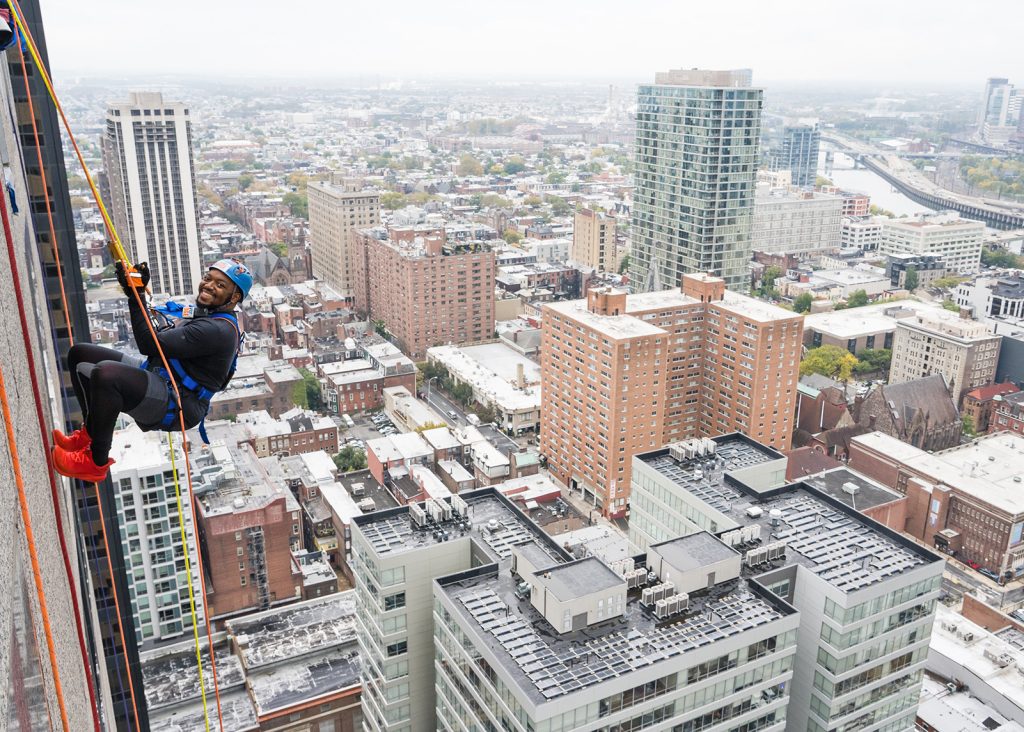 This year's Building Adventure – our high-adrenaline fundraiser in which participants earn the opportunity to rappel down a skyscraper in Center City – was a high-flying success.
115 rappellers and some 1,300 individual donations brought in over $225,000 to fund POBS outdoor education programs for more than 100 public and charter schools and youth-serving community organizations in and around Philadelphia.
[It's not too late to support Building Adventure - donations are still being accepted through November].
Among those 115 rappelers were several School District of Philadelphia educators who won a lottery sponsored by POBS board members to give Philly teachers the opportunity to participate (see that story, Fearless Philly Educators Go "Over the Edge" For Outward Bound).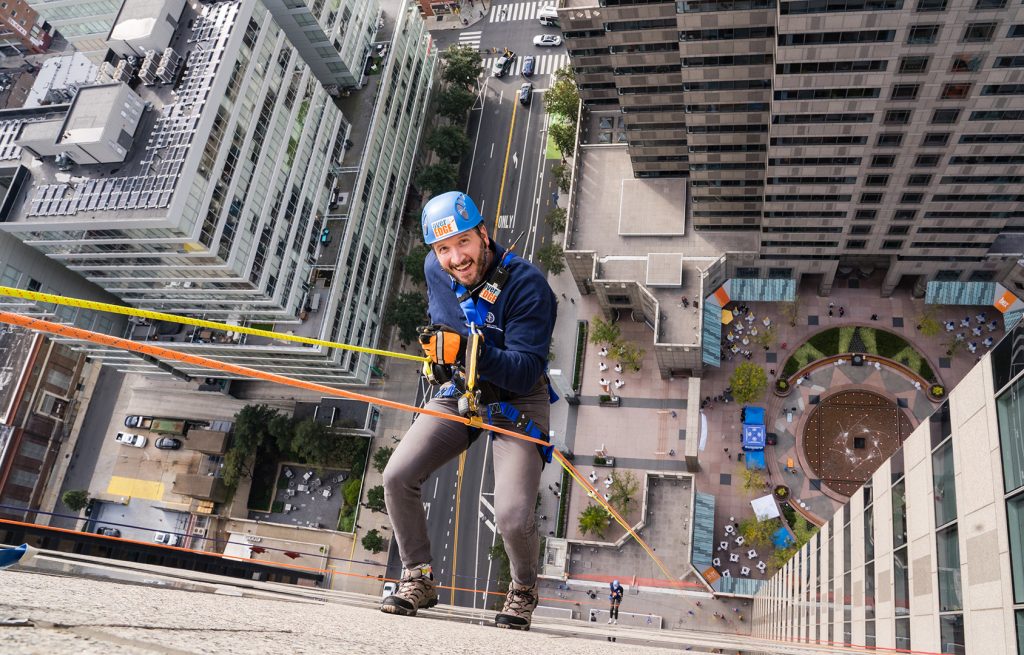 "As a Building Adventure rookie, I was blown away by how our rappellers and our staff really rose to the occasion" said POBS Executive Director Justin Ennis, above, who rappelled for the first time. "The real magic of the event is the insight it gives into the Outward Bound experience – that sense of personal accomplishment and camaraderie that our students experience day-in and day-out. There's nothing quite like it."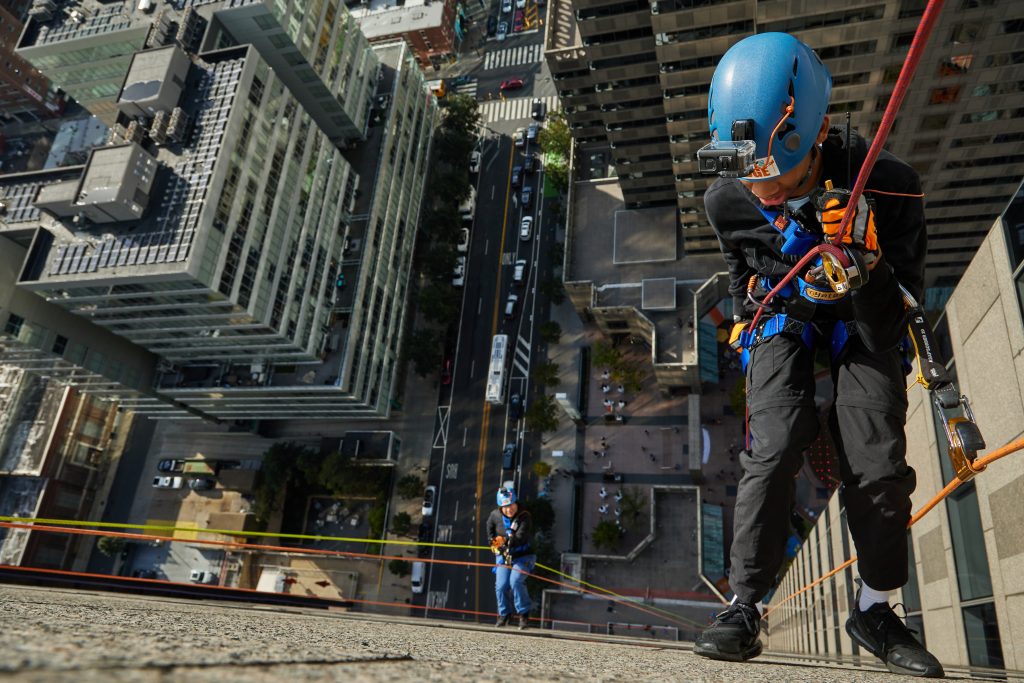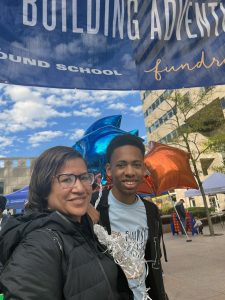 Among the many participants making the 30-story descent included the mother-son team of Donna and Malcolm Bullock (above and left).
Donna Bullock is a member of the Pennsylvania House of Representatives representing the 195th district in Philadelphia, and Malcolm is a repeat alumnus of the Philadelphia Outward Bound School.
"Without Outward Bound, I wouldn't be who I am today," said Malcolm.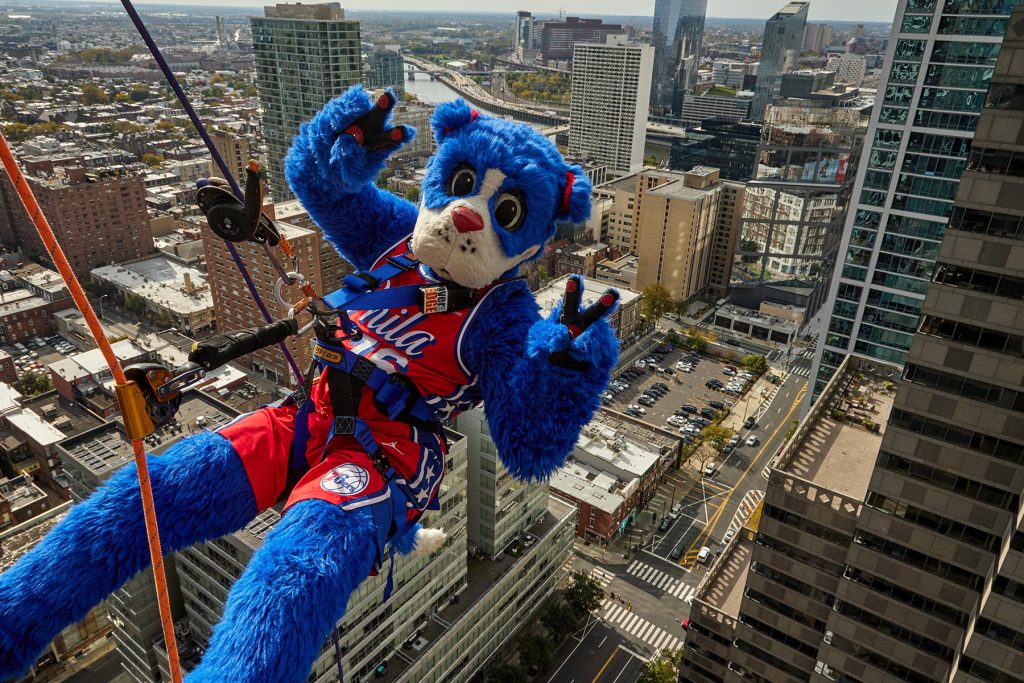 Other Philly notables included the Saint Joseph's Hawk and Sixer's mascot Franklin.
Last but by no means least, we had the pleasure of accompanying Fox 29's Jennaphr Frederick down the side of Two Commerce Square for a fun "Good Day Philadelphia" segment.
The event was well covered on local television stations, with over 20 news features airing and appearing online (see Building Adventure 2023 in the News).
And don't forget to check out the Building 2023 Photo Galleries!