Chanel Hill TRIBUNE STAFF WRITER Apr 18, 2023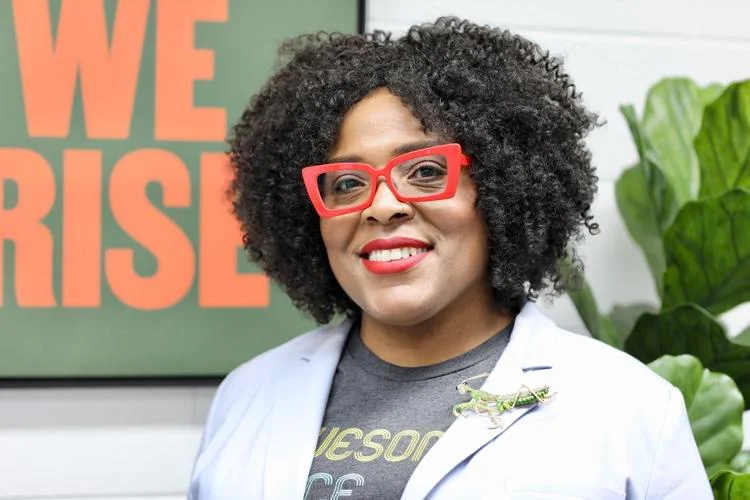 Crystal Edwards never saw herself having a career in education. In fact, she wanted to be the next Oprah Winfrey.
"I was a communications major at Temple University," Edwards said. "During my senior year, I got an internship at ABC. I worked on 'Philly After Midnight' with Wally Kennedy.
"I really thought I had reached the pinnacle when I got that opportunity and that I was well on my way to becoming the next Oprah Winfrey," she said.
Edwards, who is the principal of the William D. Kelley School, said she found her way to teaching after an unexpected phone call from her high school guidance counselor.
"After I graduated from Temple with a bachelor's degree in broadcast journalism, I spent the summer sending out reels and tapes to every TV station," Edwards said. "During that same time, I received a call from my high school guidance counselor.
"She knew that I was in the process of transitioning back to the DMV area and told me that a school needed someone to teach this class," she said. "I started at the school as a paraprofessional. While I was there, I was asked to teach 12th-grade English.
"I taught the class and I never left. My mom used to tell me all the time that I would be a principal. She was right," she added.
Edwards is one of seven administrators to receive the 2023 Christian R. and Mary F. Lindback Awards for Distinguished Principal Leadership.
The group also includes Alphonso Evans of Allen M. Stearne School, Amanda Jones of Luiz Muñoz-Marín Elementary School, Kahlila Johnson of Overbrook High School, Diana Garcia of Willard Elementary School, Heather Mill of William H. Hunter School and Lillian Izzard of Thomas Alva Edison High School.
The award is given in recognition of the principals' leadership and humanitarian contributions and comes with a $20,000 prize for the school. Principals are nominated by their school communities and chosen by committee.
Edwards said she plans to use the Lindback prize to update the school's library with books, magazines and literature that reflects the student body.
"We live in this world of CRT (critical race theory) and watering down the experience of the African American experience in the United States," Edwards said.
"We're not going to hide history and literature that speaks to the Black American experience in this school," she said. "We will be updating our school library with books, magazines and literature that reflects the children that walk in this building every day."
Edwards became the principal of the William D. Kelley School in North Philadelphia in 2016. Prior to her being the principal of the kindergarten through eighth-grade school with nearly 250 students, she was the assistant principal at South Philadelphia High School for two years.
She has a doctorate in educational administration and supervision from Gwynedd Mercy University and a master's degree in urban education and leadership from Eastern University.
In 2015, she launched the nonprofit Empowering Single Moms Inc. whose mission is to educate, house and restore single mother receiving federal assistance through self-sufficiency training, conflict resolution and education programs.
Edwards said that her passion to help single moms came from her personal experience as a mom.
"My focus is on the mothers who are on public assistance, but who don't want to be there," Edwards said. "I want to be able to relay the things that I went through to help another woman navigate through the same system.
"We do an assessment where we ask 'where are you today and where do you want to get to?'" she added. "Through partnerships, networking, and programming we make sure that these women are able to reach their goals."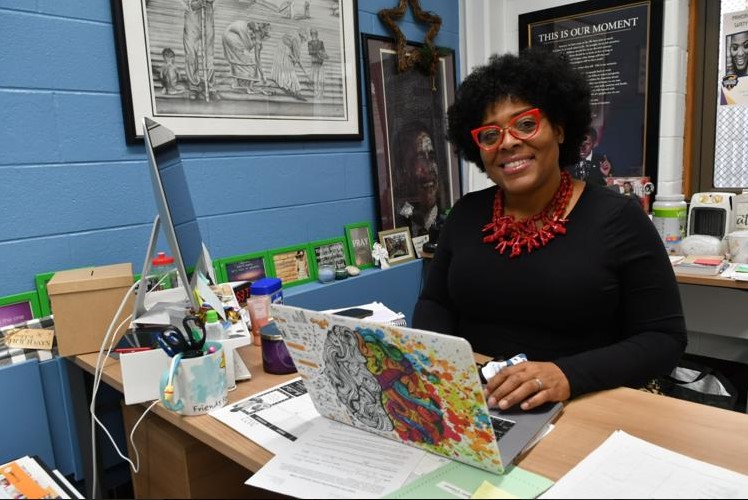 Last month, Kelley opened the city's first on-site pediatric dental clinic through a partnership with the school district and Temple University Kornberg School of Dentistry.
Located on the third floor of Kelley's school building, the brightly-colored clinic has four fully equipped stations, including one room for students with autism or other special needs and a sterilization room.
District students can make appointments to receive full dental care including examination, cleaning and treatments, regardless of their insurance status.
The clinic, which took five years to complete, is staffed and funded by Temple University Kornberg School of Dentistry faculty, staff and students with support from United Concordia Dental.
"Kelley is on a mission to make sure that every child in the 19121 has access to the same things that children in Radnor, Montgomery County, Cheltenham and Lower Merion have access to," Edwards said.
"We want our children to be in a school where they're loved and respected by people who want to be here," she said. "We also want our children to have the right to live and be educated accordingly. Anything they need to succeed will be in this building.
"That's why we have a dental care clinic, after school activities, intervention, community meetings and parent classes here because we're not just a school within a community, but we're a hub for the community," she added. "A hub that makes sure our children's lives are enriched by just being here."
Edwards added that the school would not be able to do anything without the dedication of her staff and teachers.
"I'm so blessed, humbled and highly favored to work with the most incredible staff in the city of Philadelphia," Edwards said.
"This team, which I hand selected for this school, is really showing out," she said. "No matter what they are dealing with, they still come to school every day and make sure our students are learning, loved and supported.
"They're a huge part in why this school has been so successful over the last several years," she added. "Kelley is on the move and we're committed to making sure every child is educated above and beyond."