Yes, her name was Marina Ewald.
Kurt Hahn is known as the founder of Outward Bound and the father of experiential education. Less widely known is his colleague who initiated the birth of expeditionary learning, a woman named Marina Ewald.
Ewald was a geographer and co-director of the Salem School, the first school Hahn founded. In 1925 Ewald put together and led an expedition to Finland for students of the school. The success of this expedition led Ewald to advocate for, and Hahn to adopt, expeditions as an outdoor learning model – a model we use to this day.
"In 1925, 16 of our boys under the guidance of Miss Ewald, a geographer, made a journey by boat among the Finnish Lakes. It was a long and hazardous expedition." – Kurt Hahn
To ascertain Ms. Ewald's place in the history of expeditionary learning we need to travel back along the Outward Bound timeline, where we learn that Outward Bound's founding mission in Wales in 1941 was to improve the survival chances of young seamen after their ships were torpedoed in the mid-Atlantic.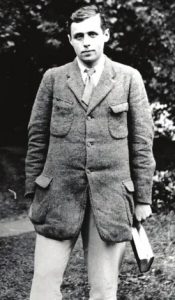 Looking further back, we see that Outward Bound grew out of Hahn's work at the Gordonstoun school in Scotland. It was at Gordonstoun in the 1930s that Hahn further developed his distinctive approach to education he first formulated in Germany years earlier, built around a practical curriculum that rewarded development of physical skills as well as learning to live in the outdoors through expedition. (Prince Philip and King Charles III went to Gordonstoun, which still exists today).
Before Gordonstoun, there was the Salem School in Germany, where Hahn was the founding headmaster in the 1920s. This was where he first originated his ideas of education built around character development and expeditionary learning. When Hahn, who was Jewish, spoke out against the rise of Hitler, he was imprisoned. Friends in high places in the United Kingdom helped obtain Hahn's release, and he fled Germany to the UK and founded Gordonstoun as a continuation of the Salem School. The original Salem school also remains to this day, thanks to the leadership of…Marina Ewald.
Ewald, a geographer, was a childhood friend of Kurt Hahn and a staff member at the Salem School. When Hahn fled to the UK during the Nazi regime she remained as director (totaling 50 years). But it was what she did in 1925 that earned her place as a founder of the field of expeditionary learning.
The Finnish Expedition
That summer, Ewald initiated and led the school's first expedition, a 4-week journey across the lakes of Finland. The expedition involved traveling by truck, steamboat, and barge, and most nights were spent camping on remote islands. Not only did Ewald lead the grueling and difficult trip, she was the only woman.
A firsthand report by a pupil on the expedition, Golo Mann, a student at Salem from 1923-27, describes the journey as "a long and hazardous expedition" and involved traveling by steamer to Finland and buying boats (barges) there. These were then tied together in a line with the first having an outboard motor which pulled the rest along. The trip started on Lake Saimaa (pictured at top of page) and involved traveling overland by truck and then putting the boats back onto the water on Lake Päijänne. The party camped on remote islands and lived "partly by shooting and fishing."
Ewald herself later wrote a book in which she described the trip: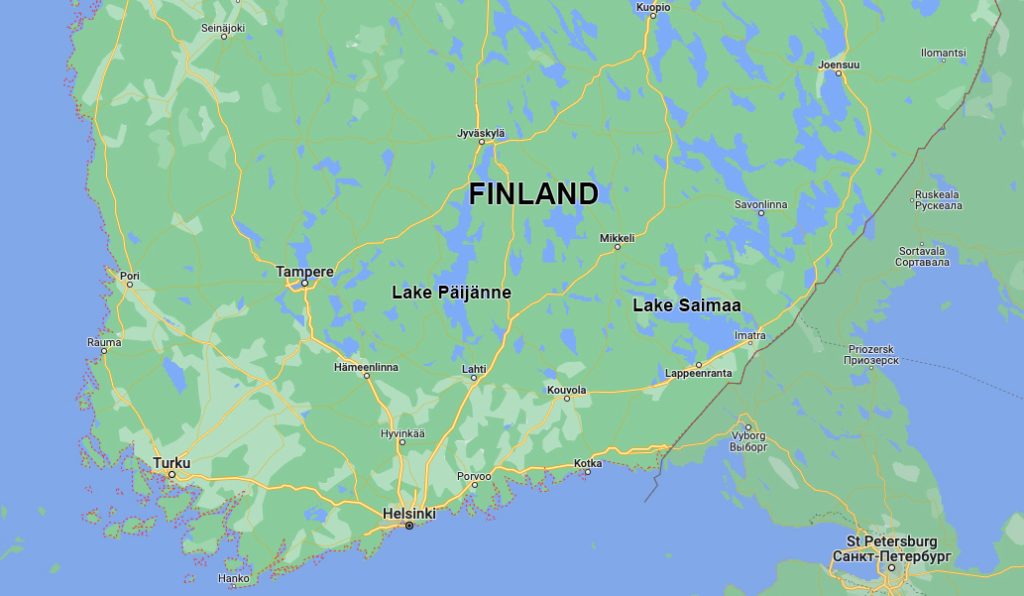 "Twenty Salem pupils went on a trip in open boats across the Finnish lakes. They were allowed hunting and fishing permits for the whole area covered by the trip. They steered their boats through almost uninhabited country. It was like a voyage of discovery. For all the participants it was one of the happiest experiences of those years."
The success of this trip led Ewald to advocate for the usefulness of expeditions as an outdoor learning model and incorporating expeditions into the Salem curriculum. As a result, Hahn adopted strenuous expeditions as an essential part of his educational philosophy, and we can see, 100 years later, that many of the core values of Outward Bound derive from this expedition.
Today we can thank both Hahn and Marina Ewald for their vision and inspiration.
---
Sources
Mitten, D., Gray, T., Allen-Craig, S., Loeffler, TA, & Carpenter, C. (2018). The invisibility cloak: Women's contributions to outdoor and environmental education. The Journal of Environmental Education 1-9. DOI: 10.1080/00958964.2017.1366890
Mitten, D. (2013). Book review: Sourcebook of experiential education: Key thinkers and their contributions. Journal of Experiential Education, 36(1), 80–82.

Hahn, K. (1930). Reproduction of Kurt Hahn's Film Lecture. (Available from Kurt Hahn Archive, Salem International College, Schloss Spetzgart, 88662 Überlingen, Germany).

Ewald, M. (1970). Salem School, 1919-33: Foundation and expansion. In H. Rohrs, & H. Tunstall-Behrens (Eds.) Kurt Hahn (pp. 22-38). London: Routledge & Kegan Paul.

Mann, Golo. (1990). Reminiscences and reflections: growing up in Germany. London: Faber & Faber.

N. Veevers & P. Allison (2011). Kurt Hahn: inspirational, visionary, outdoor and experiential educator. Rotterdam: Sense Publishers

Denise Mitten, PhD and Dan Miller (2016). Webinar – Out of Our Corsets and Into the Woods https://youtu.be/TAec-AcXHQU