Outward Bound USA has provided programming to thousands of returning service members and recent veterans since 1983. Outward Bound for Veterans was originally designed to serve Vietnam War veterans through collaboration with staff from the Veterans Administration unit for Post Traumatic Stress Disorder (PTSD) and Colonel Bob Rheault, who served as commander of the U.S 5th Special Forces in Vietnam. After achieving resoundingly positive results, the program expanded to Outward Bound Schools across the country and to schools worldwide in New Zealand and Canada.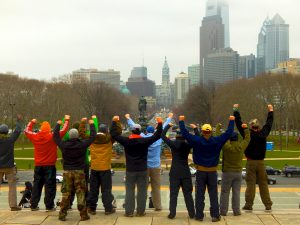 "A lot of soldiers miss the war that they were in, not that they miss the war, but they miss being in a small group where they feel safe and protected by their brothers and sisters. What Outward Bound is able to do in some ways is recreate that environment except in a non-combat setting." –

Sebastian Junger,

Journalist and Partner of Outward Bound for Veterans

Outward Bound Veterans currently provides support for veterans as they seek to find meaning and connection in a non-military environment and readjust to life at home. The program draws on the healing benefit of teamwork and challenge through the use of the natural world. It offers activities that contribute to the positive physical and mental health of individuals and the group as a whole.
In a study funded by The Aetna Foundation and conducted by the University of Texas, Outward Bound's treatment model was found to help increase overall mental health, a sense of purpose, interest in personal growth, and willingness to seek help (Scheinfeld, Rochlen & Russell, August 2016).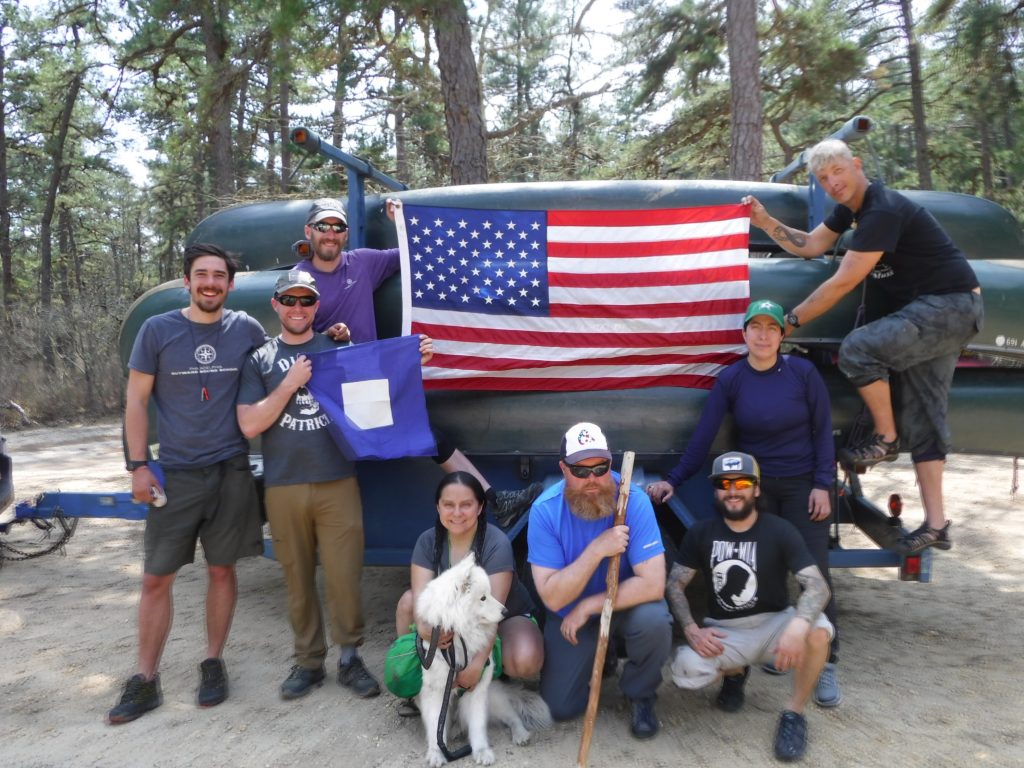 Building Community
Philadelphia Outward Bound School (POBS) first offered veterans programming in the early 2000s. During that time there was a sizable representation of veterans among staff allowing for the Outward Bound Veterans program to be seamlessly integrated into our course offerings. In 2018 POBS partnered with the Philadelphia Veterans Administration (VA) Medical Center and Peter Yeomans, Ph.D. and Psychologist on the PTSD Clinical Team to continue strengthening relationships with the local veterans' community and to pilot day-programs at POBS in order to serve veterans who might not otherwise go on an expedition.
Veterans report having a deep desire to be physically engaged, to problem solve, and use skills they acquired during service. They also want to be connected and of service to their communities.
–Kim Glodek, Associate Program Director of Education and Outreach, POBS
Local Programming
For the first time this year, POBS launched a series of one-day team building programs to strengthen peer support among local veterans and further assist the traditional psychotherapy offered by the Philadelphia VA Medical Center. POBS anticipates that, over time and through meaningful outdoor experiences, participants in the VA/POBS partnership will progress to the Outward Bound Veterans Expedition program – deepening the impact of Outward Bound's experiential learning approach.
Through local expeditions, veterans will be able to continue to build relationships with fellow veterans that strengthen connections and support locally. By offering alternative approaches to traditional mental health treatment and therapeutic support, veterans and their families can work to improve their health, social outcomes and, ultimately, their reintegration (Elnitsky, C. A., & Kilmer, R.P., 2017).