To continue our week of giving thanks we would like to highlight a very meaningful partnership, the Philadelphia Veterans Administration (VA).
We have been working with the Philadelphia VA since 2018 with the overall goal of empowering our local veterans to build and continue to develop skills and systems of support to navigate the challenges of transitioning to civilian life. 
Through quarterly Insight one-day team-building programs and a planned seven-day wilderness expedition in the Delaware Water Gap Recreation Area, we draw on the healing benefit of teamwork and challenge through use of the natural world. The program offers activities that contribute to positive physical and mental health of individuals and the group as a whole. We work to strengthen peer supports among local veterans, build self-confidence, and buttress the traditional psychotherapy offered at the Philadelphia VA.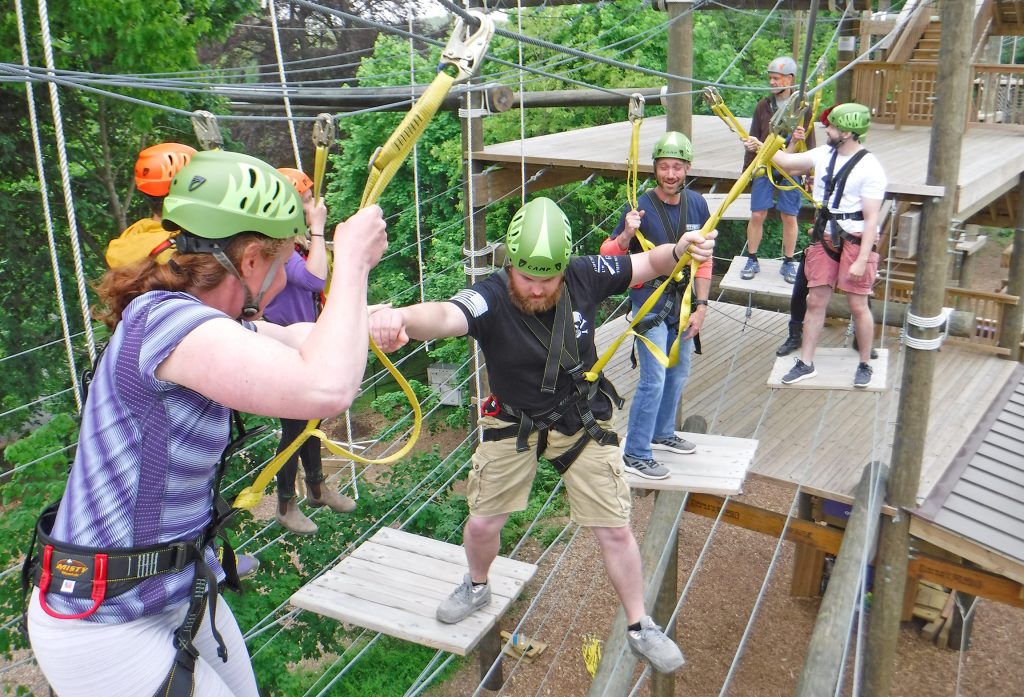 Our crew members strive to meet our participants where they are and to create an environment where veterans feel safe and supported, a place where they can form lasting connections and relationships that extend beyond the Outward Bound programming.
We are incredibly grateful for the opportunity to work with and learn from the veterans and the Philadelphia VA staff. 
Our Insight and Expedition programs with the Philadelphia VA are supported and funded by a grant from Boeing.